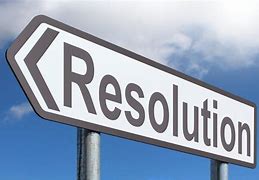 If you happened to hear my presentation for EmpowerU this past Thursday (Oct. 6), you will recall that I spoke about the separation of powers and that the administrative branch of government exists to implement the laws that Congress passes, not to make its own laws.  I mentioned a recent Supreme Court decision titled West Virginia v. EPA, where the Court struck down as unconstitutional the EPA's attempt to put its own law in place regarding carbon credits despite the fact that Congress had repeatedly rejected enacting such a law. 
The President and the administrative agencies under his control do not have the constitutional power to bypass Congress. Yet another such reach for power has arisen from rules enacted by the Department of Education and the Attorney General to enforce gender identity policies in place of the biological reality of X and Y chromosomes. In fact, they seek to punish schools receiving any kind of federal funding from supporting traditional definitions of female and male identity.
State Board of Education member Brendan Shea has proposed the following Resolution to counter the rules from becoming the "law" in Ohio.  I first found out about this from an West Chester Tea Party email dated October 9th.  Public comment is scheduled for today, October 12th, but certainly email support for the Resolution can still be addressed to members of the State Board of Education.
Click HERE to review the Resolution and make your voice known!
-Barb Horwitz