Watch for New Spring 2017 Class Listing to Be Released on 2/26/17
Special Class January 16, 2017
Martin Luther King–"I Have A Dream" –54 Years Later
To Watch this Class Virtually Click Here at 6:50 on Monday Night
EmpowerU Studio at Frame USA
225 Northland Blvd
Cincinnati, Ohio, 45246
Monday, January 16, 2017
This is FREE Ticketed Event –You Must Register!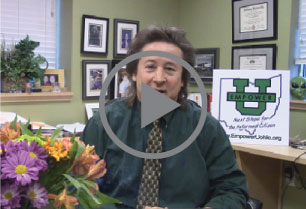 Dan Discusses Martin Luther King Jr. and the Event–click here
Fifty-Four years after the delivery of one of the most important speeches in American History, EmpowerU will examine and celebrate Martin Luther King's I have a Dream Speech.  This important speech delivered by civil rights activist Martin Luther King Jr., during the March on Washington for Jobs and Freedom happened on August 28, 1963 in which King calls for an end to racism in the United States and calls for civil and economic rights.   We encourage attendees to bring their children for the chance to see and learn from this important event.
The Speech will be shown in its entirety at EmpowerU studio (18 minutes) and then important community leaders will discuss the impact the speech has had on them and what messages and lessons we can take from this speech and King's teachings. We will also encourage members of the audience to take the floor and give their thoughts and reflections on King—time permitting.
Partial List of Guest Speakers Attending
Warren Davidson—is a member of the United States House of Representatives from Ohio's 8th congressional district and a rising young star of the Republican Party.   He is the congressman who replaced John Boehner when Boehner retired from the House.  Davidson, who was sworn in on January 4, is a member of the important Financial Services Committee.    
Ron Maag—Ron has been a member of the Ohio House of Representatives since 2008, representing the 62nd district of Ohio since 2013.   Maag serves on key committees at the State House of Energy, Finance, Health and State Government.  
Thaddeus Hoffmeister—a Wyoming, Ohio resident and Democrat, he is a professor of law at the University of Dayton, where he teaches courses related to criminal law, technology and the jury.  He also directs the UDSL Criminal Law Clinic where his students represent indigent clients charged with criminal offenses. 
Jeff Pastor—Lives in Cincinnati Ohio and works at King Academy Community School.   Jeff has studied finance at Wright State University and is a Republican Candidate for Cincinnati City Council.  
Martin Luther King, 1963

To attend this class virtually click here after 6:50 pm the night of the class. 
To Go to Our Media Accountability Project Click Here
Read the Four Conclusions of our MediaAccountabilityProject.com–Click Here
Reservations are required for all courses. Reserve your spot now by clicking on the REGISTER button below each class description. Act now, before your class fills up!
2016 Fall Schedule (Click Here to Download Printed Copy)