At EmpowerU we encourage you to be Empowered and discuss these subjects, whether you agree with us or not!  Comments can be sent to info@empoweruohio.org.

Dan talks about the Federal Government's Takeover
of the Internet two weeks ago by the FCC.   This massive power grab will result
in problems with service, cost and State's rights.   Click Here.  3-12-15
Dan Discusses The Power of Sunshine and Why It Is So Important to Good Government.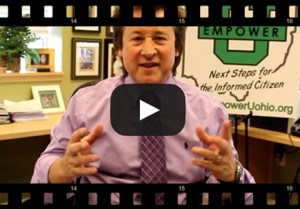 Dan Discusses Opportunity Cost and Transparency in Government with The City of Mason and Councilman Don Prince