How to be an Investment Winner $$$$$
EmpowerU Studio at Frame USA
225 Northland Blvd
Cincinnati, Ohio 45246

Thursday, October 12, 2017

To View a Complete Recording of this Class Click Here
Structuring a portfolio to "Win by not losing". Confused about investing in single stocks vs globally diversified funds? The differences and pros/cons of active vs passive investing? Selling high and buying low? Joins us to learn a disciplined and unemotional re-balancing strategy and a review of "all-in" costs any investor may face. Join Rob Siegmann, partner of Total Wealth Planning, and learn about the investment philosophy he and many professional financial advisors utilize.  He will talk about the Modern Portfolio approach to investing and how the approach, based on Nobel Prize winning research, structures an investment portfolio to "win by not losing" by keeping costs and risks low, while not sacrificing long term returns. 
Rob will discuss investment strategy to structure a portfolio and diversify across different asset classes. He will compare the use of diversified funds to stock of a single company (or multiple companies), and pros and cons of employing active managers versus a pure index (passive) approach. 
Since money is emotional, he'll show how the Modern Portfolio approach aims to rebalance portfolios without emotion to capture profits and take advantage of lower priced, out of favor investment opportunities.  Lastly, it's often not what you earn, but what you keep, so a comprehensive and transparent review of all costs an investor may pay on their own, or when working with an advisor will be covered.  There will also be time for Q&A after the presentation. 
Using his innate talents for organization and understanding the value of money earned, spent and saved, Rob found his calling in the financial planning business and has enjoyed guiding clients' financial plans over the past 20 years.  He currently serves as Chief Operating Officer with Total Wealth Planning, and constantly strives for operational excellence in all areas of the business.  He earned his undergraduate degree from Xavier University in Finance, then promptly earned his MBA from Xavier as well.  He is a series 65 licensed Investment Advisor and Fiduciary and member of the fee-only professional advisor community of NAPFA.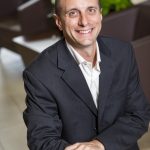 Rob Siegmann