Unmasking the Crime of the Century
EmpowerU Studio at Frame USA
225 Northland Blvd
Cincinnati, Ohio 45246

Thursday, October 5, 2017


When their first child was kidnapped from their home in 1932 and found murdered in the woods, Charles and Ann Lindbergh were the most famous couple in America, and the case would become the most publicized crime of the 20th century.  Eventually suspect Bruno Richard Hauptmann was convicted and executed for killing "Baby Charlie".  But this delayed justice did nothing to halt the questions and controversies that still surround the case and confound armchair detectives 80 years later.

Join  Queen City Gothic author JT Townsend as he takes a fresh look at the Lindbergh Kidnapping.  As one of the rare writers to actually tour the Lindbergh house in Hopewell NJ, he combines contemporary photographs of the crime scene with archival images from 1932 to create a unique perspective on this notorious crime.  And by interweaving forensic analysis and psychological profiling, Townsend laces the evidence into a shockingly rational theory that will forever close the book on the death of the Lindbergh baby.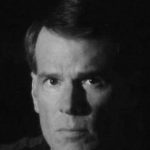 J.T. Townsend