This Class is being offered as a Virtual Class Only.
EmpowerU Studio at Frame USA
225 Northland Blvd
Cincinnati, Ohio 45246

Tuesday, October 3, 2023

Learn about the Shocking Subject of "Eugenics"!
Voices haunt the pages of every book. 'War Against the Weak' speaks for the never-born, for those whose questions have never been heard—for those who never existed.  Only after the truth about Nazi extermination became known did the American eugenics movement fade.   We are pleased to have Author, Historian and Human Rights Journalist Edwin Black return to EmpowerU.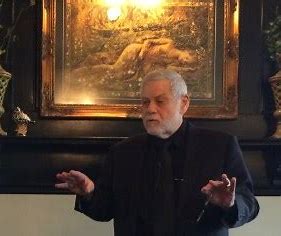 Throughout the first six decades of the twentieth century, hundreds of thousands of Americans and untold numbers of others were not permitted to continue their families by reproducing. Selected because of their ancestry, national origin, race, or religion, they were forcibly sterilized, wrongly committed to mental institutions where they died in great numbers, prohibited from marrying, and sometimes even unmarried by state bureaucrats. In America, this battle to wipe out whole ethnic groups was fought not by armies with guns nor by hate sects at the margins. Rather, this pernicious, white-gloved war was prosecuted by esteemed professors, elite universities, wealthy industrialists, and government officials colluding in a racist, pseudoscientific movement called eugenics. The purpose: create a superior Nordic race.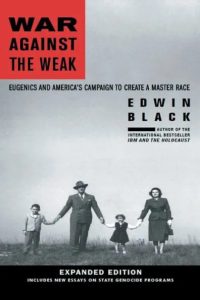 War Against the Weak is the gripping chronicle documenting how American corporate philanthropies launched a national campaign of ethnic cleansing in the United States, helped found and fund the Nazi eugenics of Hitler and Mengele — and then created the modern movement of "human genetics." Some 60,000 Americans were sterilized under laws in 27 states.
Speaker Bio: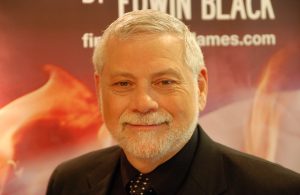 Edwin Black is the award-winning, New York Times bestselling international investigative author of 200 award-winning editions in 20 languages in 190 countries, as well as scores of newspaper and magazine articles in the leading publications of the United States, Europe and Israel. With more than 2.2 million books in print, his work focuses on human rights, genocide and hate, corporate criminality and corruption, governmental misconduct, academic fraud, philanthropy abuse, oil addiction, alternative energy and historical investigation. Editors have submitted Black's work thirteen times for Pulitzer Prize nomination, and in recent years he has been the recipient of a series of top editorial awards. He has also contributed to a number of anthologies worldwide. He hosts the weekly Edwin Black Show. Black's eleven award-winning bestselling books are IBM and the Holocaust (2001 and 2012), Financing the Flames (2013), British Petroleum and the Redline Agreement (2011), The Farhud (2010), Nazi Nexus (2009), The Plan (2008), Internal Combustion (2006), Banking on Baghdad (2004), War Against the Weak (2003 and 2012), The Transfer Agreement (1984 and 2009), and a 1999 novel, Format C:.