Take 20: Information on Smart Meters...
EmpowerU Studio at Frame USA
225 Northland Blvd
Cincinnati, Ohio 45246

Wednesday, July 20, 2022

 Handouts and Links For Tonight:
Click Here for Updated (7/28) EmpowerU Handouts
Click Here for SWORT Smart Meters
Click Here for Gary Sullivan Radio Caller- Take Back Your Power Newsletter
Click Here for a Video on Smart Meters
Click here to Visit takebackyourpower.net
There are few Americans who have much or any knowledge of most of the countries of the world or even where in the world they are.  One of those countries is India.  Not that long ago India was a far away, mysterious and violent place.  Most Americans had never met an Indian or traveled there and probably never would. 
India is a country in South Asia with over 1.25 billion people. Recorded history dates back to around 5000 BC. According to consensus in modern genetics, anatomically modern humans first arrived on the Indian subcontinent from Africa between 73,000 and 55,000 years ago.
The history of independent India began when the country became an independent nation within the British Commonwealth on 15 August 1947. Direct administration by the British, which began in 1858, affected a political and economic unification of the subcontinent.
The nation has faced religious violence, casteism, naxalism, terrorism and regional separatist insurgencies. India has unresolved territorial disputes with China which in 1962 escalated into the Sino-Indian War, and with Pakistan which resulted in 4 separate wars over a 30 year period. The number of languages spoken make conversing and compromise difficult. The languages of India are divided into various language families, of which the Indo-Aryan and the Dravidian languages are the most widely spoken. For example the Dravidian family of languages includes approximately 73 languages that are mainly spoken in southern India and northeastern Sri Lanka, as well as certain areas of surrounding countries.
So…. In spite of these and other obstacles India has managed to evolve into a global economic and military power.  Tonight we will cover a small segment of the history of India and share some of the surprising facts about a little known country to most Americans.   Time for your to learn about one of the Countries you will be hearing about most in the next decade!  This class on The Rise of India will take place from 7:20-8:30 PM.
_____________________________________________________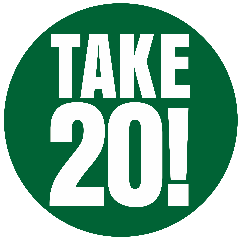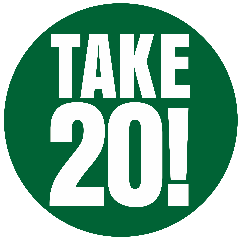 Take 20 Presents Important Information on Smart Meters–from 7:05-7:20
Do you know why your Duke Energy bills are so high?
In recent years, Ohio utility companies have significantly raised its "customer fees" and that action has resulted in consumers losing control over a big portion of their monthly utility bills – even if energy use decreases. Ongoing rate increases and delivery riders have been approved by state regulators (PUCO) for AMI Smart Meter installation/replacement including the $30/month Smart Meter opt-out fee instituted by state regulators (PUCO) in 2016.  Many complaints from Southwest Ohio Duke Energy consumers about overcharges prompted a recently completed study using comparative data from local residents' utility bills.
The study itself concentrated on the hidden cost items on the bills which are the delivery riders for both gas and electric usage. It is very difficult for consumers to track unlisted riders that are lumped into their utility bills. These costs are well known subsidies to Ohio lawmakers and the Public Utilities Commission of Ohio (PUCO). Learn about the billing study findings that show costly overcharges on monthly consumer bills. Duke Energy has a well documented history of enforcing the highest number of utility shutoffs and collections among Ohio energy utilities.
Speaker Bios: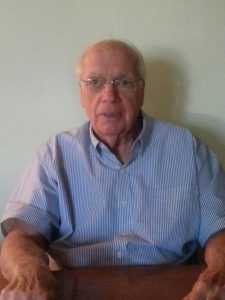 Vince Welage: Vince is a retired Medical IT Analyst. He worked for many years in database software development especially in areas related to accounting, energy, inventory control, and Occupational Health. In the most recent past, he was employed as the Occupational Health Administrator for a large consumer products company in Cincinnati for 10+ years. He managed data access privileges to employee medical records for 32 health units in North America. He provided End User support for the day to day operations of all medical database applications including vendor interface devices.  He developed data entry modules for the in house Occupational Health application as well as any related summary and/or trend reporting.
_______________________________________________________________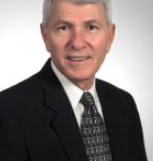 John O'Neill-  In John's 35 year professional career he has participated in and managed people and projects in the corporate as well as the consulting services industry. His professional background includes significant career experience in a broad spectrum of business disciplines including sales of technology resources, corporate and consulting services management, software development and personnel training.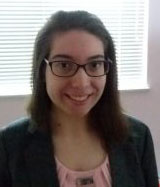 Leigh Ann Cartier- Leigh Ann grew up in Cincinnati and graduated from Wilmington College and she is always looking to learn new things. Leigh Ann has taught a prior EmpowerU class on getting started with gardening in the spring semester of 2021. Leigh Ann is the Producer for EmpowerU and runs our website www.EmpowerUAmerica.org.