The History of Fake News
EmpowerU Studio at Frame USA
225 Northland Blvd
Cincinnati, Ohio 45246

Thursday, April 5, 2018


To view a complete recording of this class click here Peter Bronson, who has worked his entire career in the news business, at The Cincinnati Enquirer, Cincy Magazine, and on TV and radio, is here to tell you that "fake news" is real—and has never been worse. He will offer examples and describe the Decline and Fall of the Daily Newspaper, caused by many factors—not least among them, dishonest fake news.
Speaker Bio:
Peter Bronson was editorial page editor and columnist for The Cincinnati Enquirer for nearly 20 years. Under his leadership the Enquirer was judged Best Editorial Page in Ohio four years in a row.
Before coming to Cincinnati in 1992, he was editorial page editor and columnist at The Tucson Citizen in Tucson, Ariz. He started his career in Michigan after graduating from Michigan State University in his hometown of East Lansing, Mich.
He has served on several non-profits, including Casa de los Niños home for abused children in Tucson; Northern Kentucky Children's Home; Leadership Cincinnati; and Cincinnati Right to Life.
He was a regular panelist/producer on the Channel 9 WCPO TV show Hotseat, and also on the weekly Tucson news show Arizona Illustrated.
He's now a contributing editor and columnist at Cincy Magazine, and owner of Chilidog Press LLC, which offers publishing, writing, editing and consulting. He has authored two books: Cincinnati For Pete's Sake, and Behind the Lines: The Untold Stories of the Cincinnati Riots. He is co-author of Legacy of Courage: True Stories of Honor Flight Veterans, and Legacy of Courage II. In addition to those, Chilidog Press has published a dozen books, including Judge Z: Irretrievably Broken, Dance When You Can and From Salesperson to Superhero.
He is active as a Bible study participant and leader at Horizon Community Church. He enjoys working on his vintage British roadster, playing golf and travel.
He is the father of two, and lives with his wife, Kathy, in Loveland.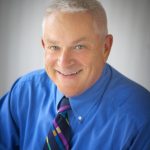 Peter Bronson