This is your opportunity to learn everything you have ever wanted to know about the US Secret Service past and present.
EmpowerU Studio at Frame USA
225 Northland Blvd
Cincinnati, Ohio 45246

Tuesday, November 15, 2022


To Watch a Complete Recording of This Class–Click Here

Jim Meyers, a previous US Marine Corps Officer and Vietnam combat veteran, will reflect on his time served as a Special Agent with the US Secret Service during the Nixon and Ford Presidencies.  He will educate us on the beginning of the US Secret Service, the post-civil war monetary challenge posed to President Lincoln's surviving union, the Cincinnati connection ("Greenbacks" and Chase), and the consequent need and spawning of key Federal Law Enforcement Agencies from its own ranks. 

In addition, he will cite how the agency's little-known crime-fighting capabilities have expanded- as technologies have advanced over time and economic risks have been brought to bear on US citizenry by new cybercriminals. These new criminal activities, impact the US economy well beyond the statutes dealing with counterfeiting, forgery of government securities, and personal protection- for which the USSS has been known. And, these new global criminal activities have led to the creation of sophisticated cyber-forensics and interagency task forces to reach the perpetrators.
In addition, the protective intelligence mandate for which the US Secret Service is known globally, has been expanded to include the coordination of local, state and federal law enforcement and intelligence services to oversee the security of selected special events, such as our Cincinnati's "Flying Pig Race," "The World Series" of major league baseball, and National Football League's "The Super Bowl."
Jim will give his personal reflection on his own time served in Special Agent training, the field office, foreign dignitary protection assignments, and presidential protection serving at The White House, Key Biscayne, and San Clemente. Come prepared to ask Jim questions about things you have always wanted to know about the Secret Service.   Jim Meyers  presentation will go from 7:30-8:30 PM.
_________________________________________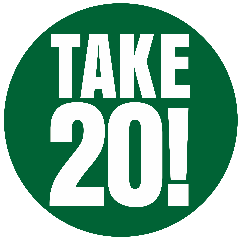 From 7:05-7:30 PM –Jeff Capell will join us to talk about phone scammers. Telephone scams have grown rapidly and it seems like they're only getting worse. These scams cost Americans billions of dollars per year, but government efforts to combat them are mostly ineffective. At this class we will learn about the scam industry, the most common types of scams, and how to protect yourself and others. We will conclude by learning how you can fight back against the scammers.
This will take us into the world of scambaiting – where ordinary folks waste valuable time of scammers to prevent them from victimizing others, while learning more about their operations and using that knowledge to inform others. Scambaiters have been quite effective at costing scammers money, and you can find numerous viral videos of the hilarious moments their interactions have created. Join us for a fun and informative presentation where we'll learn about the scamming world and the tactics used by scambaiters to fight back
Speaker's Bio: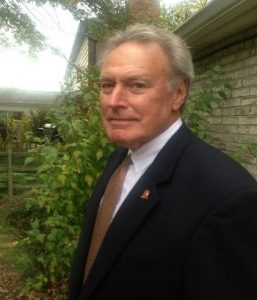 Jim Meyers: Jim Meyers graduated from Gettysburg College in 1964 and began his military service in the US Marine Corps shortly thereafter. Upon graduation frothe Marine Corps Officer Candidate School in 1966, Jim received small leadership training at The Basic School, Quantico, Virginia, followed by additional training at Camp LeJeune, NC. He was deployed to the Republic of South Vietnam in 1967 and assignd to the 2d Batallion, 5th Marines, 1st Marine Division.
Jim is a combat Vietnam Veteran participating in numerous tactical patrols and operations, including Operations Tuscaloosa, Independence, Union I and II, Dixie, Essex, and the battle for Hue ("Hway") City. In addition to his expert marksmansp badges, service and campaign ribbons, he is also the recipient of several combat personal and unit awards, such as the Navy Achivement Medal with Combat "V," Two Presidential Unit Citations, Combat Action Ribbon, and the Vietnamese Cross of Gallantry with Palm. His unit's action, as well as his 13 month combat tour of duty has been memorialized in author Lucia Viti's book: Dr. Tom's War: A Daughter's Journey, published in 2010.
In 1968, after his combat tour of duty, Captain Meyers was selected as the Aide-de-Camp for Major General Mike Ryan, Deputy for Education, US Marine Corps, Marine Corps Base Quantico. Following his release from active duty, Mr. Meyers entered federal law enforcement and was commissioned as a Special Agent with the US Secret Service in Washington, DC, serving with the Nixon and Ford Presidencies.
Entering civilian life, Jim served a 25 year industrial career and credits his rapid rise to leadership positions to the training he received in the Marine Corps. He has actively led, at the executive level, several companies known for developing bioactive implantable products to reconstruct damaged human bodies. He holds 4 patents in the field of implantable medical devices and retired from that industry in 2004. He has served as a member on Boards of Directors in industry, venture capital, church and charities. Jim is a Christian and served four years as a Supply Pastor in the United Methodist Church in Gainesville, Florida. 
Jim Meyers now resides in Blue Ash, Ohio, with his wife of 45 years, Susan Rose- with whom he is raising the "last in the ranks" of their six children. He has served on the Board of Fellows of Gettysburg College, and stays active in the Association of Former Agents of the US Secret Service, the Marine Corps League Detachment 968 in Deerfield, and is Past Commander of Northeast Post 630 of the American Legion in Blue Ash, Ohio. Jim was recognized as the 2018 Veteran-of-the-Year by the City of Blue Ash.
______________________________________________________________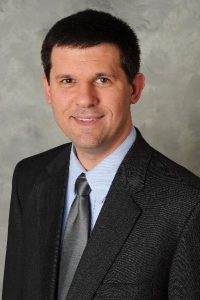 Jeff Capell is an experienced local activist who has taken both leading and supporting roles in efforts that have saved Hamilton County taxpayers over $1 billion. He is the Chairman and co-founder of No More Stadium Taxes, which works to prevent further stadium taxes and subsidies. Jeff was elected to Blue Ash City Council in 2017, defeating a 17-year incumbent, and was re-elected without opposition in 2021. He worked for 20 years as a professional economist until retiring at age 44 in 2020, shortly after which he became an active scambaiter.