Become a part of the movement for Educational Freedom in Ohio. Host a Backpack Bill Party.
EmpowerU Studio at Frame USA
225 Northland Blvd
Cincinnati, Ohio 45246

Thursday, January 13, 2022


Ohio State Representatives Marilyn John (R-Richland County) and Riordan McClain (R-Upper Sandusky) have officially introduced House Bill 290, better known as the Backpack Bill.   The Backpack Bill will extend school choice to all students throughout Ohio, expanding their educational opportunities.  The General Assembly recently passed a robust school funding overhaul, which takes strides toward identifying the costs associated with the individual education of each child.  In addition to identifying the costs of a quality education, we should ensure tax dollars are being used to improve outcomes for Ohio's children.   The "Backpack Bill" is one initiative that will give parents freedom in educating their children.   Learn about this important possibility for Ohio parents and students.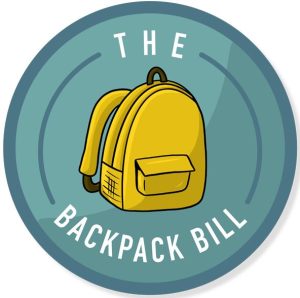 Be prepared to give your child their best Future.   Make sure that Ohio funds students, not bureaucracy.   Find out about Parental Rights and Alternative Childhood Education.  Learn the facts about Ohio's childhood Education system.  Discover taxpayer-funded scholarships that follow your student wherever they go.  Protect your child or grandchild from Public School indoctrination.

Will you help?   It is time to provide choice for all parents and students about what is best for them individually.  We are asking you to join us at EmpowerU tonight to become a part of the movement for Educational Freedom in Ohio by hosting a Backpack Bill Party.   Troy McIntosh, Executive Director of Center for Christian Virtue's Ohio Christian Education Network (OCEN), who helped write and craft the Backpack Bill will join us tonight and teach us how we can each sponsor a party with 10 of our friends to help move the initiative forward.    It's easy and you will walk away from the class with all the tools necessary to be successful.    Not sure if you want to sponsor a party?   Come anyway and learn.   We need your help to get make this opportunity available to all students in Ohio.  Gather Your Friends, Let Your Legislators Know: Pass the Backpack Bill!
Speaker Bio: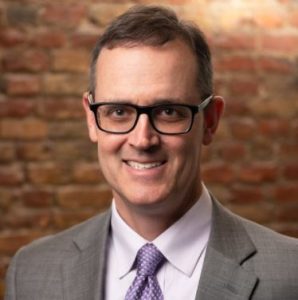 Troy McIntosh is Director of CCV's Ohio Christian Education Network (OCEN). Troy comes to OCEN after serving 27 years in Christian education as a teacher, principal and, for the last eight years, as head of school at Worthington Christian School in Worthington, Ohio. Prior to his time in education, he worked in the Ohio House of Representatives in the Legislative Services Commission Fellowship program.
 Troy's time at Worthington Christian, he served the broader Christian school community as an Association of Christian Schools International (ACSI) Regional Council Member and Accreditation Commission Member, accreditation team chairperson, and conference presenter. For the last 15 y
ears, he has held various roles with the Ohio High School Athletic Association (OHSAA), including President of the Central District Athletic Board and Vice President of the OHSAA Board of Directors.
Troy is a graduate of Wheaton College (B.A. Economics) and The Ohio State University (M.Ed. Education) and is a Colson Fellow with the Colson Center for Christian Worldview. He and his wife Julie live in Westerville, Ohio and have three grown daughters.