Systemic Woke Suburban Thuggery… and Take 20: Brendan Shea Talks About Today's Ohio Education System.
EmpowerU Studio at Frame USA
225 Northland Blvd
Cincinnati, Ohio 45246

Thursday, September 30, 2021


Both Rachel R. Citak and Max Black discuss cancel culture and silencing issues in the suburban community. In case you didn't know—white, suburban, middle-class liberals are the face of today's political intimidation tactics. And political intimidation is the new tool for shutting down public discourse—especially when it comes to threatening parents and candidates who are willing to speak out against Critical Theory. But the real question is, how many are being silenced and victimized by these covert tactics? How can you identify and respond? How can you keep from getting #canceled? What are the civil and criminal legal options available to you?

Join us for an eye-opening and informative class discussing the ins and outs of
Systemic Woke Suburban Thuggery. From mail fraud to identity theft, doxxing to
glitter bombs, join CRT expert Attorney Rachel Citak and Canceled Out podcast
host Max Black as they discuss the widespread silencing firsthand accounts of
victims and pending litigation, coming straight from an Ohio neighborhood near
you. And yes—we have the receipts. With local school board elections just around the corner, our voices and k-12 curriculums are at stake. Call it the modern mafia, call it the worst of woke-ism— but what you cannot call it is apolitical. Whether you are a candidate, parent, or concerned-citizen, you won't want to miss this.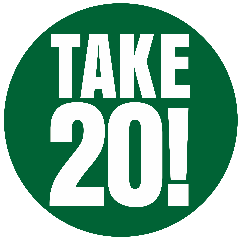 Brendan Shea discusses Critical Race Theory (CRT), Comprehensive Sexuality Education (CSE), and Social Emotional Learning (SEL). In this talk, State Board of Education member Brendan Shea, a parent of 5 children, will equip you with knowledge and tools to combat these three harmful programs plaguing education today.
Speaker Bios: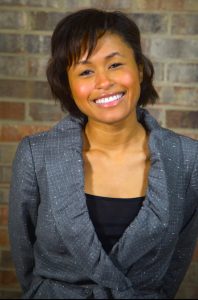 EmpowerU guest Rachel R. Citak Ohio-licensed attorney and owner of her own legal practice, RACHEL R. CITAK, ATTORNEY AT LAW LLC. Her firm services clients across Ohio in multiple practice areas. Additionally, her conservative advocacy and public relations work has included appearing on Ohio news stations and testifying at the Ohio Statehouse. In addition to publishing op-ed articles as a member of the Cincinnati Enquirer Board of Contributors, she has also authored op-eds in the Western Journal and Columbus Dispatch—with a feature by Ben Shapiro's Daily Wire. Prior to opening her firm, she specialized in Criminal Law with a focus on prosecution in law school while clerking for the Ohio Attorney General and Hamilton County Prosecutor's Office.
Rachel has extensive experience working in Columbus as both a registered lobbyist and in-house counsel. She currently serves as a board member for Cincinnati Right to Life and Stand With Cops. As passionate firearms enthusiasts, Rachel and her husband Rob are active members of the second amendment community in addition to serving as advisory attorneys for the USCCA network. When she's not servicing her clients, you can find her participating in equestrian sport, hanging out with her German Shepherd and Cavalier Spaniel, or shooting her Glock 42 on their outdoor range at home.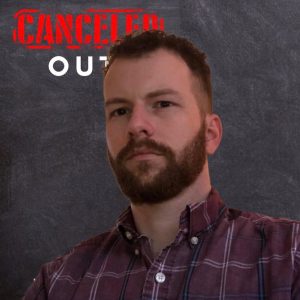 Moderator Max Black is host of the Canceled Out podcast covering local politics with the goal of inspiring and encouraging individuals on how to make a difference in their communities. He is a Project Manager, US Navy submarine veteran and graduate from Middle Tennessee State University with a Bachelor's in Music Business. Upon returning to his hometown of Cincinnati, he familiarized himself with the importance of local elections and politicians' responsibilities to their constituents. His mission is to build a framework for effecting change by leveraging modern technologies, including the podcast and building platforms like Chronikles.org, to provide a reliable resource for information on local stories. When he's not working, Max spends his time reading, hiking with his dog and enjoying IPAs at the local breweries.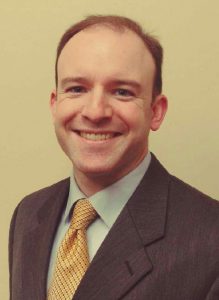 Brendan Shea was elected to the State Board of Education by the people of the 10th District in November 2020. The 10th District includes Adams, Brown, Clark, Clermont, Clinton, Fayette, Gallia, Greene, Highland, Jackson, Lawrence, Madison, Pike, Ross, Scioto and the western portions of Pickaway and Vinton counties. 
Hailing from a large family of educators, Brendan believes deeply in the life-changing power of education. He believes education should focus on the good, the true and the beautiful and that children must learn to think critically and develop wisdom and virtue, allowing them to achieve their God-given potential and to become engaged citizens and productive members of society. 
As the father of five young children, Brendan knows firsthand the unique challenges families face in raising and educating their children today. He believes parents are the first and primary educators of their children, and he will be a strong voice for both parents and children on the Board.