Inventive Problem Solving for Business
EmpowerU Studio at Frame USA
225 Northland Blvd
Cincinnati, Ohio 45246

Wednesday, October 18, 2017

Herbert Roberts presents systemic innovations methods for use in modeling business and technical trends that are used to forecast emerging trends to identify solutions in advanced problem solving.  You will learn how to develop stronger solutions, develop a better alignment with you products and services to meet emerging needs, and lower your development cost by identifying opportunities to adapt proven solutions from outside of your industry to address your business needs.
Herbert (Herb) Roberts is a Principal Engineer for advanced material repairs at General Electric Aviation where he has worked for 18 years in a range of R&D, design, management, and strategy roles for developing next generation jet engines. As a Six Sigma Black Belt focused on innovation training, Herb severed as an Innovation Strategist and a TRIZ trainer across a range of GE businesses located in the US, Germany, India, and China. Herb currently sits on GE Aviation's patent evaluation board and helps screen and shape GEA's intellectual property.
Herb previously worked at Pratt and Whitney's military product division for 11 years.  He holds 20 US patents and is a registered Professional Engineering consulting on intellectual property claims.
There is a $10 Fee for EmpowerU Business Classes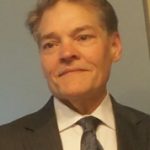 Herbert Roberts