This Class is Virtual Only : House Representative Jennifer Gross joins EmpowerU and Take 20-- Meet one of Ohio's Future Leaders--Ruth Edmonds
EmpowerU Studio at Frame USA
225 Northland Blvd
Cincinnati, Ohio 45246

Tuesday, September 28, 2021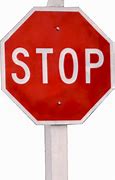 Freshman State Representative Jennifer Gross (Dist. 52 West Chester) joins EmpowerU to discuss various issues including the contentious House Bill 248.  House Bill 248, the Vaccine Choice and Anti-Discrimination Act, authored by Representative Gross  who is joined by fifteen co-sponsors in the Ohio House from across the state. This bill would prohibit the imposition of a "vaccine mandate" and carrying a "vaccine passport" in order  for Ohioans to work, exercise or enter public buildings.  Proposed legislation in Ohio has rarely caused such a dramatic separation of viewpoints among legislators, businesses, and Ohioans.  After Ohioans have lived under lockdowns, mask restrictions and  a mandatory vaccination scheme for more than a year,  House Bill 248 attempts to bridge the divide between safety precautions taken on behalf of the public "Common Good" and the very basis of individual liberty and personal responsibility.  Get your popcorn!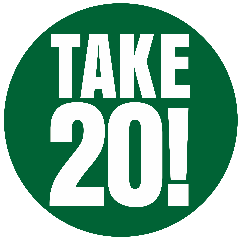 From ghetto girl to God's Ambassador, Ruth Edmonds a self-professed modern day government mountain prophet with the loyalty of Ruth, the anointing of Deborah and the call like Esther for such a time shares how her faith journey shaped her approach to being a candidate for the U.S. Congress.   Oh and if you haven't had a chance make sure to watch that incredible interview Ruth had with Tucker Carlson–to watch click-here.
Speaker Bios:
State Rep. Jennifer Gross is currently serving her first term in the Ohio House of Representatives.  She represents the 52nd District, which includes West Chester Township, Liberty Township, Fairfield Township and part of Sharonville in Butler County.  She is a 21-year Air Force veteran and retired Lt. Colonel, who served our great nation in Saudi Arabia during Operation Provide Comfort and in Sarajevo during Operation Provide Promise.  Gross retired from the military in 2008.  She is currently a member of American Legion Post 681 and VFW Post 7696, where she became the first active female inductee in February, 2019. 
Representative Gross has been a Family Nurse Practitioner for over 16 years and a registered nurse for over 30 years.  Prior to becoming an NP, she managed a three million dollar territory for Eli Lilly.  She most recently participated as a sub-investigator for Operation WARP Speed developing treatments to help battle COVID-19.  She also currently manages a small business as a health coach.  Representative Gross believes in strong public policy that supports Ohio business success, legislation which supports and protects the unborn and will uphold Ohioans Constitutional Freedoms.  She resides in West Chester with her husband, Chris, and their two sons.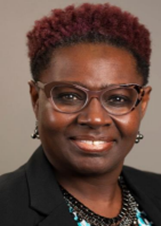 Minister Ruth Edmonds, Director Christian Engagement, Center for Christian Virtue (CCV)
Ruth Edmonds is a Christian conservative leader, public policy activist and   a   sought after voice by clergy, lay ministers, the faith community and national media on issues impacting culture such as Critical Race Theory (CRT), School Choice, NewsMax, Sebastian Gorka and Tucker Carlson programs.
Ruth has a distinguished public service career having been a key aide to the administration of conservative elected office holders including Franklin County Auditor Clarence Mingo, Ohio Governor Bob Taft, and former Congresswoman Deborah Pryce. She's a former president of the Columbus Branch NAACP, the nation's largest and oldest civil rights organization. Recently she ran and finished strong in a special primary election for the open OH-15 Congressional District seat, placing in the top 5 of an 11 way race and second in the largest county of the district beating out two state senators, a state rep and a self-funded businessman.
Ruth is a licensed and ordained minister serving on the ministry leadership team at her home church, Columbus Christian Center. A proud U.S. citizen, defender of the U.S. Constitution, committed to ensuring the strongest American government of the people, by the people and for the people, Ruth's principles, character, ethics, and integrity are grounded in a biblical worldview. A mother of two adult daughters, Ruth lives in Upper Arlington, Ohio with her husband George.