Seizing the Moment: Implementing the Policy Solutions Ohio Needs in an Age of Fierce Competition
EmpowerU Studio at Frame USA
225 Northland Blvd
Cincinnati, Ohio 45246

Thursday, March 9, 2017


To View a Complete Recording of This Class Click Here

Join Empower U and Greg R. Lawson from the Buckeye Institute who will enlighten us on policy issues including local Right to Work. In 2014, Greg wrote an editorial, Ohioans have earned the right to work. He gives a compelling argument for joining states like Michigan and Kentucky in passing Right-to-Work.

Has Ohio Earned the Right to Work? 

Greg will explain policy priorities that shape Ohio's economic and regulatory environment and will make our state attractive to businesses and jobs that secure a brighter future for all Ohioans. This year, Ohio has an opportunity to make great strides enacting legislation that will help us compete with neighboring states.

Greg will discuss recent policy "wins" as well as the reforms currently moving through Ohio's legislature, including the massive state budget. Jobs, education, energy policy and business regulation are among several areas ripe for reform.

We may never know all the companies that exclude Ohio from consideration for a new location since forced unionization can keep the Buckeye state off the locations list entirely.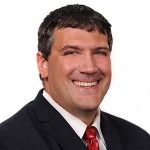 Greg R. Lawson

To attend this class virtually click here after 6:50 pm the night of the class.