Partnering 2 Winners – Price Hill Chili & Todd Portune!
Price Hill Chili
4920 Glenway Ave
Cincinnati, Ohio 45238

Tuesday, May 9, 2017


Fasten your seat belts and join Empower U as we take  a ride down the path of   Hamilton county's transportation future!

 

Will we fall off the Western Hills Viaduct or will it be saved?  This and many other questions concerning the state of our roads, infrastructure and Southern Ohio Regional Agency (SORTA) will be discussed.  This is your chance to hear plans first hand and to ask pertinent questions!

Hamilton County is trying to attract new jobs to our region.  What role does public transportation play in this?  Metro  is viewed through many different lenses.  Some see it as a social service providing transportation to help people out of poverty and others see it as a means to attract millennials who prefer public transportation to private car ownership.

Will Hamilton County be able to provide transportation from urban job centers, Sharonville, West Chester and others where middle-income jobs and services are located?

Todd Portune will share his vision on this and many other issues confronting our county!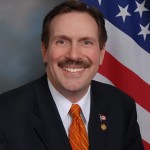 Todd Portune