EmpowerU Studio at Frame USA
225 Northland Blvd
Cincinnati, Ohio 45246

Tuesday, October 30, 2018


In recent decades, federal judges—who serve lifetime appointments—have issued dozens of high-profile decisions that have shaped the nation's legal landscape on such important issues as the size of the administrative state, racial discrimination, abortion, marriage, criminal sentencing, education, and much more.   Matt Byrne's class will focus on the following questions: 1).How have the Gorsuch and Kavanaugh nominations impact the Supreme Court? 2) How many vacancies remain on the lower federal courts? 3)What impact has been caused by the elimination of the filibuster for judicial nominations? 4) How have Trump's judicial nominees differed from past Republican presidents' judicial nominees, and more.  5) What is the status of the president's judicial nominations for the federal courts covering Ohio and Kentucky, and do the nominees have a common judicial philosophy?  6) How do federal courts differ from state courts?

Mr. Byrne primarily represents clients in state and federal trial court and appellate litigation, in arbitration, and before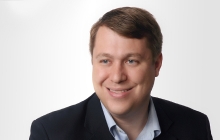 administrative agencies. His litigation experience includes the full spectrum of employment matters, ranging from individual claims to complex class and collective actions. He has represented clients in appeals before the Ohio Supreme Court and the United States Court of Appeals for the Sixth Circuit, among other appellate courts. Mr. Byrne also counsels employers regarding a wide range of employment-related issues. He works with employers in a wide range of industries, including financial services, automotive, health care, information technology, manufacturing, and non-profit, including churches.