Daniel Regenold to Perform Neil Young Songs Starting at 6:15 PM
EmpowerU Studio at Frame USA
225 Northland Blvd
Cincinnati, Ohio 45246

Thursday, June 8, 2023

We Encourage You To Attend This Class in Person–For Maximum Enjoyment!  It will be LOUD, and Fun!
"Back then people closed their eyes and listened to music" – Neil Young
Neil Young is one of the most influential songwriters and guitarists of his generation, known for recording such favorites as 'Old Man,' 'Harvest Moon' and 'Heart of Gold.'  Born in Canada in 1945, Neil Young arrived in the U.S. in the mid-1960s and co-founded the band Buffalo Springfield. He earned fame both as a member of Crosby, Stills, Nash & Young (CSN&Y) and as a solo artist, writing and recording such timeless songs as "Hey Hey, My My (Into the Black)," "Rockin' in the Free World" and "Heart of Gold"—a No. 1 hit.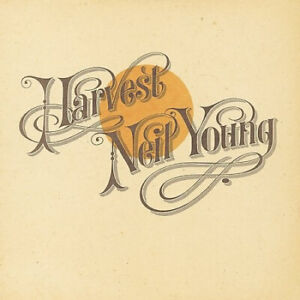 Nicknamed the "Godfather of Grunge" for his undeniable influence on that genre.  In the 1960's Neil began making the rounds on the Canadian folk circuit, rubbing elbows with other up-and-coming Canadian musicians, including fellow folk singer Joni Mitchell and the rock band the Guess Who.   In Los Angeles in 1966, Young ran into Stephen Stills and soon thereafter, Young, Stills, Palmer Ritchie Furay and Dewey Martin formed Buffalo Springfield.   They debut self-titled album including the hit "For What It's Worth" became a Top 10 hit.  In 1968 a strain inside Buffalo Springfield led him to strike out on his own.  Buffalo Springfield was shown in this picture in 1965: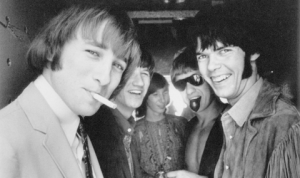 In 1969 Young signed with Reprise Records 1969 and released his self-titled debut album to mixed reviews.  But Young followed up just a few months later with Everybody Knows This Is Nowhere, a signature album, on which drummer Ralph Molina, bass player Billy Talbot and guitarist Dan Whitten, collectively known as Crazy Horse, backed him up. With their raw sound serving as the counterpoint to Young's distinctively melancholy and untrained voice on such tracks as "Cinnamon Girl" and "Down by the River," the album climbed up the charts to No. 34, and eventually went gold.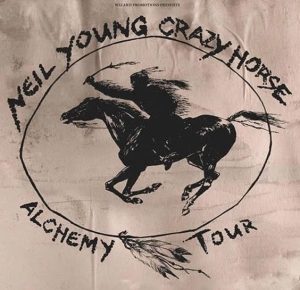 Young joined the trio, which was renamed Crosby, Still, Nash & Young and they began to perform and record, playing the legendary Woodstock Festival in August 1969 (This was CSNY's second performance ever—Young would not allow himself to be filmed for the movie). The band's subsequent tour and album release, 1970's Déjà Vu, catapulted them to fame—so much so that they were at times referred to as the "American Beatles." However, Young's relationship with his bandmates quickly became contentious, and he left the group to focus more exclusively on his solo work.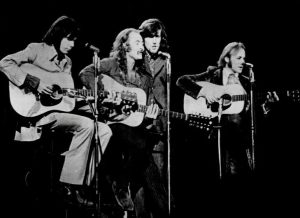 "With Crazy Horse, it's all one big, growing, smoldering sound, and I'm part of it It's like gliding, or some sort of natural surfing."
Neil Young is one of the most prolific recorders of music in the History of Rock and Roll with over 40 albums recorded since 1969.  Young was inducted into Rock and Roll Hall of Fame in 1995.    In our session at EmpowerU you will learn about Young's different groups that he's played with.   His complicated love-hate relationship with Crosby, Stills, Nash & Young.   The impact on Young of the death of Crazy Horse guitarist Dan Whitten.  The inspiration behind such hits as "Old Man" and "A Man Needs a Maid".  His contributions to the Benefit for Farm Aid, his countless charitable efforts, and his ownership of Lionel Trains.    And the straw that finally broke the back of CSNY, David Crosby's comments about Neil's marriage to actress Daryl Hannah in 2018.
Learn about Young's incredible impact on Rock and Roll as we look as his music and listen to music—through video and discussion– in a way that you will enjoy.   It's going to be a loud night at EmpowerU –tell your music friends and don't miss this one!  
Come early around 6:15 pm and Daniel Regenold, the lead guitarist for the Vims will open up the night with a 45 minute set dedicated to Neil Young.   We will be serving draft beer, soft drinks and water at the event and feel free to bring beverages of your choice.
Speaker Bio:
Dana W. Gore: Dana was born January 28, 1953 in Shreveport, LA. His father was in the military and we moved many times in the early years.  They lived in Kansas, Missouri, Kentucky, North Carolina, and then finally in 1962 they settled in Falls Church, VA.  This is where music started to change his life forever.
Next door to him lived a boy who was much older than him, but despite the age difference they still became very good friends, initially through their love of sports.  This is where it happened.  He vividly remembers the boy's record player in his living room and the day he pulled out this album with a huge wave on the front, with a surfer on his board.  It was the Beach Boys "Surfin' U.S.A".  The title cut opens the record, and that was it, he was hooked.  Then he showed him a record by someone named Chuck Berry titled "Chuck Berry is on Top", and played the song "Johnny B. Goode". He couldn't believe my ears.  It was truly a magical moment.
The final piece of the puzzle fell in to place on February, 9, 1964 when the Beatles made their 1st appearance on Ed Sullivan.  Like so many others, this was a defining moment for him. From that day on, until today 50+ years later, music was the one constant in his life.  From elementary school through high school, college, marriage, children, grandchildren, and lifelong friends, music has been with him for the entire ride.
Starting with his 1st concert in the spring of 1969, with Led Zeppelin opening for The Who, and up until his last concert on May 6, 2017 in Tampa, FL when Joe Walsh opened for Tom Petty, he has been blessed.  But of the hundreds of bands and concerts he has seen, none brought him back again and again more than Tom Petty and the Heartbreakers.  Close behind, Neil Young who will be the focus of tonight's class.   Dana had a long career in the record business with Penguin Feather Records in Virginia and served for 29 years as the President of Posterservice, Inc, a sister company of Frame USA.
_________________________
Entertainment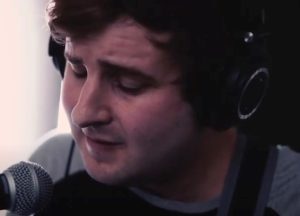 Daniel Regenold, lead guitarist for the well-known Cincinnati Band The Vims, and local performer, will entertain and perform Neil Young songs from 6:15-7:00 PM.   Come early and listen to Daniel's 45 minute set and have a beer!