'Politicians don't' start parades, they join them'. Learn from our speaker who has been working diligently reviewing the 2020 election. What happened, and what is the Fix.
EmpowerU Studio at Frame USA
225 Northland Blvd
Cincinnati, Ohio 45246

Thursday, March 10, 2022


Required Reading for Tonight's Class Click Here-Jason Williams Required Reading

The United States is headed for a constitutional crisis.  Sixty percent of the public now believes that the outcome of the 2020 General Election was fraudulent, and this number is growing daily.  Dr. Douglas Frank, one of EmpowerU's favorite speakers,  has been intimately engaged in the election integrity effort since December of 2020, and has been catapulted into the national dialogue because of his alliances with several prominent patriots including Mike Lindell, General Flynn, Col. Phil Waldron, and Captian Keshel.  He was invited to be the keynote speaker at President Trump's coming-out rally in Wellington Ohio in 2021, and legislators from several states have requested his assistance and testimony as they examine the fraud in their own states and craft legislation in order to address it.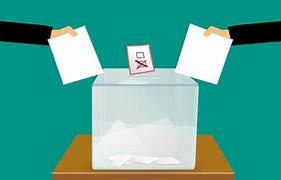 But the most important aspect of all his work has been cultivation and support of grassroots efforts in about forty states.  We are winning the public discussion because the grassroots are demanding that the situation be addressed.  "Politicians don't start parades, they join them", has been the theme that is carrying the day.  As individual citizens are remembering that "We the People" are supposed to be the government in our constitutional republic, they are stepping up and engaging their civic duty.  This speaks loud and clear to our government leaders, and it is empowering the true patriots among them.
During this class, he will first review how our elections are being stolen, and then provide an update regarding the national Fix 2020 effort.  The momentum is growing, and a lot is happening.
Speaker Bio: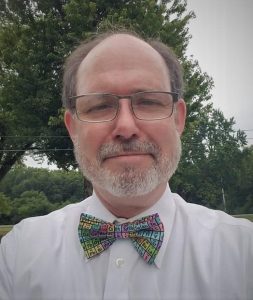 Douglas G. Frank:
Dr. Frank grew up on a small Black Angus Ranch in Northern California. His parents were successful entrepreneurs in the areas of insurance, investments, and real estate. Dr Frank earned a B.A. in Chemistry from Westmont College in Santa Barbara, California in 1983. He attended graduate school at the University of California, Santa Barbara, where he completed his doctoral requirements before transferring to the University of Cincinnati in 1986 as part of the Ohio Eminent Scholar program. In 1990 he completed a Ph.D. in Surface Analytical Chemistry. During his graduate work, he discovered a new phenomenon which was featured in several science books and international journals, including cover articles in Science and Naturwissenschaften.
Dr Frank left academics in 1996. His scientific reputation gained him introductions to several U.S. companies, where he continues to apply his scientific, electronics, engineering, and computer expertise to real-life research and manufacturing challenges. He specializes in the development of custom control and analytical solutions, and has invented several instruments for surface optical characterization, precision force application, and soil analysis by means of portable electron microscopy and spectroscopy. A common thread in his work is the combination of precision motion with delicate measurement and analysis of large amounts of data.
Dr Frank lives in Morrow, Ohio and is married to his high school sweetheart, Donna. He has three adult children: Dynnelle, Daniel, and Deryk. Dr Frank believes in giving back to the community. He is Past-President of the Blue Ash/Montgomery Rotary Club (2002). He is a popular speaker in the areas of Creativity & Innovation, Ethics & Character, Science & Religion, Rotary Polio Eradication, Climate Change, Covid-19, and now Election Integrity.
He was honored by the Executive Board of the Presbyterian Association on Science, Technology and the Christian Faith as "one who exemplifies the practice of science as a Christian vocation." Dr Frank is chair (now on sabbatical) of the Math and Science department and Director of Music at The Schilling School for Gifted Children, a school for extraordinarily bright students he helped to establish in the mid 1990's.
Dr Frank's work can be followed on Telegram, MeWe (Follow the Data with Dr Frank) and Rumble (Dr Frank), and he can be contacted at DrDouglasGFrank@Outlook.com