Take 20 with Paul Daughterty, retired sports columnist for the Cincinnati Enquirer
EmpowerU Studio at Frame USA
225 Northland Blvd
Cincinnati, Ohio 45246

Thursday, November 2, 2023

Learn How Editorial Decisions are Made at Large Newspapers Like the Cincinnati Enquirer.
Meet Kevin Aldridge, a long-time journalist, who is the Opinion Editor at the Cincinnati Enquirer.  The Enquirer is part of the Gannett Newspaper chain which includes hundreds of brands.   
Tonight, we'll discuss with Kevin how opinion decisions are made at a major-city newspaper and how stories are covered.  Is the Enquirer free to make its own editorial decisions or is it tied to the views of Gannett?
The goal of tonight's session is to discuss an entire range of issues like; bias in the news, how we should look at the crime in the city amid other topics like education, race and equity and there will be plenty of time for your questions.  Join us for a view at where journalism is at today.
_________________________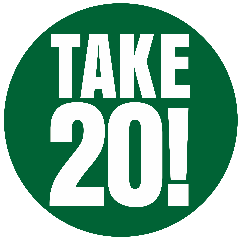 What an opportunity to meet Paul Daugherty, recently retired Enquirer sports columnist.  Early on, Paul Daugherty's wife Kerry and him adopted three mantras intended to guide us along the uncertain path of raising a child with a disability. Little did they know that the three reminders would serve us well in all aspects of their lives.    (Paul and his family are shown below).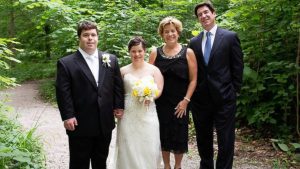 Their three mantras are:
Seeing is active, empathetic and engaged. Looking is passive, superficial and judgmental. Take the time to See our daughter for who she is. Don't look at her and judge who you think she must be.
Expect, Don't Accept. Do not shy from demanding the basic human rights assigned every American. We expected Jilllian to get an appropriate education and fought the public schools for a decade to ensure she would. We didn't accept that Jillian, because she was born with Down syndrome, would not attend college, get married, work full time and live as typical a life as possible. We expected all that for her and operated within those expectations. Jillian went four years to NKU, has been married eight years, works full time and lives completely independently in an apartment she shares with her husband.
Be The Moment. Having a child with a disability forced Kerry and me to slow down. We had no choice. What we discovered was, slow was better. Slow allowed us to see more fully, experience more deeply and act with greater contemplation. Be The Moment is a combination of Live in the Moment and Seize the Day. 
Speaker Bios: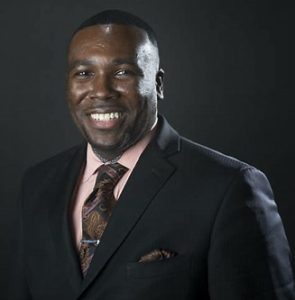 Kevin S. Aldridge, 46, is a Middletown, Ohio native and a veteran, award-winning journalist with nearly 25 years of experience in the news media. He currently works as the opinion and engagement editor for The Cincinnati Enquirer and Cincinnati.com. 
    He is a 1992 graduate of Middletown High School and a 1996 graduate of Wittenberg University in Springfield, Ohio where he earned a B.A. in English.
    In addition to working full-time as a journalist, Aldridge also is an adjunct professor of Journalism at Miami University's regional campuses in Middletown and Hamilton, Ohio. He is also a board member of Beyond Civility an organization that addresses the challenge we face in trying to bridge the informational and ideological chasms that separate our leaders from each other and from their own diverse constituencies. Aldridge is also the senior pastor of Grace African Methodist Episcopal Church in Bellfontaine, OH. Aldridge is the co-owner of The Ohio Kings, a semi-professional basketball team located in Cincinnati, and the vice president of community partnerships for Kingdom Vision Outreach, a nonprofit that focuses on character development and mentorship through sports, education and motivational speaking.
    In 2018, Aldridge was named one of the best three opinion writers in the state by the Associated Press and the Cincinnati Society of Professional Journalists named Aldridge as top opinion writer and best commentary. He was also part of the Pulitzer Prize winning team at The Enquirer In 2018 for the newspaper's coverage of the heroin epidemic. 
   Aldridge formerly worked as an editor at the Dayton Daily News and the Journal-News of Butler County, two Ohio news publications formerly owned by Cox Media Group.
   Aldridge is married to his beautiful wife of 13 years Marquetta Nichole. They live in West Chester, Ohio.
__________________________________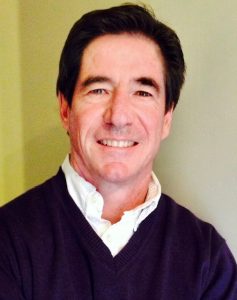 Paul Daugherty- Recently retired Enquirer sports columnist, There since 1994, after six years at the deceased Cincinnati Post. Covered every major sporting event in America, as well as five Summer Olympics. Written five books, most notably An Uncomplicated Life, a memoir of raising a daughter born with Down syndrome.Currently writes The Morning Line blog, which can be found at substack.com. 
Two kids,daughter Jillian, son Kelly. One dog (Crazy Chester) and one cat (Otis.)
His wonderful wife of 41 years, Kerry, somehow puts up with him.