**Cancelled**Simpson vs Cranley
The Farm
239 Anderson Ferry Rd.
Cincinnati, Ohio 45238

Monday, October 23, 2017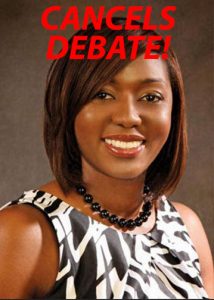 Yvette Simpson cancels debate with less than 24 hours notice.  Click here for press release and  Click here for facts.  
With the election right around the corner, please join us for an important debate between the two candidates running for Mayor of Cincinnati—Current Mayor John Cranley and challenger and current City Councilperson Yvette Simpson. At 5:45 PM join us at The Farm for the Best Fried Chicken in Cincinnati (for purchase).   The debate will run from 7:00-8:30 PM and include prepared questions we have given to the candidates, with rebuttal opportunities, and live questions submitted to the candidates from you the attendees.   To send debate questions to us please email them to:   jill@www.empoweruohio.org. There are many many issues on the table for the City of Cincinnati including The Streetcar, current budget problems, making the city more attractive, jobs growth, the neighborhoods, the transit system, safety in the City and the hospital deal in Avondale.   Don't miss this opportunity to meet the candidates and ask questions about The City of Cincinnati.   To see Debate Rules Click Here.
Yvette Simpson is a Cincinnati native who graduated from Princeton High School.   After graduating,  she attended Miami University where she earned degrees in Political Science and Mass Communication.   She received the President's Distinguished Service Award from Miami, the highest honor given to a student.  She attended law school at The University of Cincinnati and became a lawyer. Simpson was elected to council in 2011 (the second election in 2015), one of four new faces that year. She's known as a defender of the streetcar.   But as far she's concerned, it is her work on combating human trafficking that most defines her time on council. In the primary this year in May, Simpson received a greater percentage of votes (45%) than her top competitors, Mary Cranley (35%) or Rob Richardson, Jr. (20%–not running for Mayor).   She is currently the President Pro Tem of the Cincinnati City Council. *Information taken from the Cincinnati Enquirer story
Yvette Simpson
John Cranley is the current Mayor of Cincinnati.   He graduated from Harvard Divinity School with a Masters Degree in Theological Studies. In 2001, Cranley was appointed to the Cincinnati City Council and has since been elected three times. In 2005 election, John was voted the top vote getter in a field of 31 candidates.When John Cranley became Finance Chairman, he inherited a city deficit of $35 Million. In addition to his work on City Council, Cranley co-founded the Ohio Innocence Project at the Rosenthal Institute for Justice at the University of Cincinnati Law School, where he served as administrative director.   Cranley won the September 2013 primary election for mayor of Cincinnati, defeating Roxanne Qualls in the November 2013 mayoral election.   He was sworn in as Mayor on December 1, 2013.   During his tenure, Cranley has been the most outspoken and effective leader in getting more cops hired and on the street to fight crime.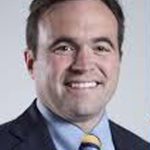 John Cranley