Maintaining a long and happy relationship with your car
EmpowerU Studio at Frame USA
225 Northland Blvd
Cincinnati, Ohio 45246

Thursday, October 26, 2017

To View a Complete Recording of this Class Click Here
Cincinnati's favorite car expert, Dale Donovan joins EmpowerU for an evening of relationship building with your car. 
Listeners to The Car Show on 55KRC on Saturdays appreciate Dale's wealth of knowledge for maintaining your vehicle to ensure years of dependable service. Americans are keeping vehicles longer than ever, so proper care is essential. 
Get advice on what to look for when buying a used car and learn tips on choosing your mechanic and avoiding unnecessary repairs. Dale will also share those simple maintenance items every car owner can do on their own.
Dale Donovan is the second generation owner of Donovan's Auto and Tire Centers, a family owned business started in 1958 by his father Don in Pleasant Ridge. Dale learned about business and automobiles as a teen working with his dad and oldest brother, Denny. After attending UC, Dale quickly became the driving force for growth, bringing new ideas and innovative technology into the business. Over the years, Dale has expanded Donovan's by moving to a larger location, opening an oil change facility and recently, acquiring a second auto repair business in Blue Ash. Donovan's also managed the rare feat of bringing the third generation of family into the business as Dale's son, Dane and brother Denny's son, Kyle work side-by-side with the same focus on customer service as their parents and grandfather.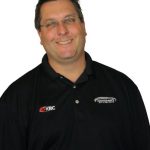 Dale Donovan