**This Class has been Cancelled**
EmpowerU Studio at Frame USA
225 Northland Blvd
Cincinnati, Ohio 45246

Tuesday, March 28, 2023

**This Class Has Been Cancelled**
Hear Roger Grein's Story on Making a Difference
An inspiring story of a mother who didn't accept her sons' limitations due to his disability. Join us for a viewing of the inspiring documentary about the life and legacy of Roger Grein, a successful local businessman and philanthropist. "Roger Grein: An Empowering Philanthropy" details Roger's extraordinary life of humility, service, and perseverance. We all have something to learn from Roger's determination to thrive in the midst of adversity, disability, and loss, with the support of his community, sheer grit, and his faith.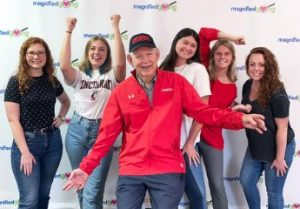 The many twists and turns in Roger's life led to a special calling: in 2008, Roger started Magnified Giving, an educational nonprofit that empowers over 5,000 young people to be philanthropists each year. Come to this class to watch an inspiring documentary, and then hear directly from Roger about why he's devoted his "third act" of life to educating, inspiring, and engaging youth in philanthropy.
Speaker Bio: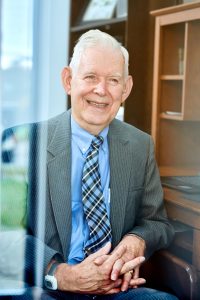 Roger is a successful businessman, long-time philanthropist, internationally recognized softball coach, and founder of Magnified Giving. An entrepreneur since age seven, Roger made his first, significant philanthropic contribution as a young teenager and has been freely giving of his time, talent, and treasure for the past sixty years.
He founded Magnified Giving to engage young people in philanthropy, and since 2008, Magnified Giving has granted $1.2 million dollars to local nonprofits through the hands of over 35,000 youth. In 2022, Roger was honored with the Jefferson Award for Outstanding Public Service by the Rotary Club of Cincinnati. He also received Redwood's 2022 Shining Bright Award, recognizing how he has overcome the barriers of Cerebral Palsy to be a role model to those in the community with distinct abilities.