We Regret that This Class Has Been Cancelled due to family Illness.
Madi's House
2360 Kipling Rd.
Cincinnati, Ohio 45239

Thursday, November 17, 2022

We regret that This Class Has Been Cancelled due to family illness.   We hope to reschedule in Spring 2023
We will start the evening touring Madi's House which was founded in 2020 by Steve and Julie Raleigh in honor of their daughter Madison who died by suicide on January 17,2019, after battling mental illness. For nearly a half million people in our area, when struggling with addiction and mental illness, the current system is broken.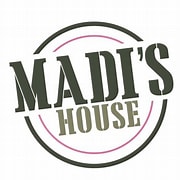 Money is spent on short-term crisis recovery but very little is spent to prevent relapse, or in transitioning back into everyday life. There is a vicious cycle of illness, treatment, and relapse with no long-term solution, especially when transitioning back into everyday life.  Madi's House fills an unmet need by providing a welcoming, non-judgmental, upbeat, and enjoyable place to simply hang out!  Madi's House breaks that cycle, and is the only one of its kind in the region.  Julie Raleigh will give us a tour of Madi's House and talk about the challenges and successes.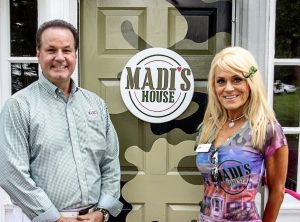 At 7:45, we will meet and hear from Steve Raleigh on meteorology. Meteorology is the science dealing with the atmosphere and its phenomena, including both weather and climate.  Beyond weather forecasting, meteorology is concerned with long-term trends in climate and weather, and their potential impact on human populations.  An important area of meteorological research these days is climate change and the effects it may cause.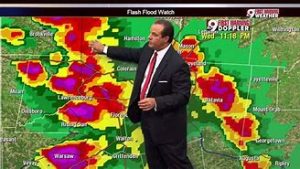 Steve Raleigh will share his 38 years of being a meteorologist, and his experience covering tornados, tropical systems, broadcasting live from a cruise ship steaming into San Francisco Bay, broadcasting live from inside a plane with the nation's leading stunt pilot, and broadcasting weather from the top of the Golden Gate Bridge.  Let's hope Mother Nature doesn't come calling on November 17.
Speaker's Bio: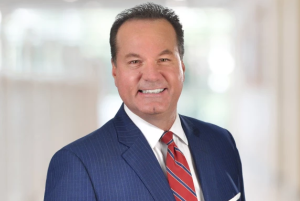 Before coming to WCPO 9 in 2005, Steve spent nearly 20 years at KRON-TV in San Francisco as their Chief Meteorologist.  He pioneered the country's first instant weather information access, the California Weather Network.  While there, he represented the United States at the World Weather Conference in Barcelona, Spain.   He also broadcasted live from the White House lawn during a Presidential Conference on Climate Change.   He's become somewhat of a hurricane hound broadcasting live from the scene of over a dozen tropical systems.  Steve is in his 38th year in meteorology covering everything from tornado outbreaks to major snow events, and still brings his my "comfortable" air mattress frequently using it during severe weather seasons.
In 2020, Steve and wife Julie founded Madi's House in honor of their daughter Madison, who died by suicide on January 17, 2019, after battling mental illness and addiction for many years.  The Raleigh Family including Madi's three siblings assists any and all who are struggling with addiction and mental health issues to find true happiness and recovery through Madi's House. With Madi's House, they hope anyone struggling will find relief in order to avoid the same fate Madi faced.  Madi's House is a free, non-residential community center for young adults who struggle with addiction or mental illness.  It is a safe place to hang out providing fun, recreational activities and emotional support to foster ongoing wellness.