The Southern Border Mess is Coming to Ohio and a State Near You...
EmpowerU Studio at Frame USA
225 Northland Blvd
Cincinnati, Ohio 45246

Tuesday, September 26, 2023


Hear From Othal Brand, our Speaker from McAllen, Texas Trip

Othal Brand, businessman and lifelong resident of McAllen, Texas will be speaking at EmpowerU on what it is like to live on the border today and what it was like in the past. He will tell you how businesses and homeowners have been impacted by this migration of illegals coming into the United States. He has encountered the Cartel and carries a gun wherever he goes. There is drug trafficking, human smuggling, and crime.   Many of it comes across the incomplete Border Wall shown below.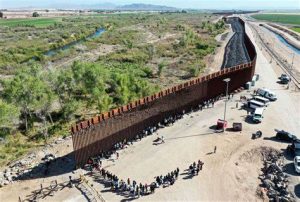 He will tell you what the government is doing to help with resources and safety, and what they are not doing. And, what about the American children in these border towns? Are they losing their education because teachers are trying to educate children of many different languages. How does Othal's life as a child growing up in McAllen differ from his children and grandchildren's today?   Find out what life is like for the businesses and people that live their lives close to the Rio Grande.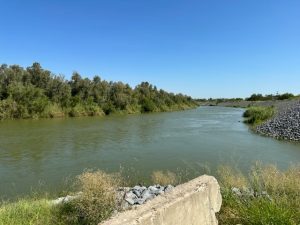 It is said that every state is now a border state, but living in the Midwest we don't routinely pull dead bodies out of the river, we don't carry a gun when we go to work, and we don't encounter the Cartel, etc. In Ohio it doesn't feel like a border state, yet!  We watch on television the illegals crossing into the United States, but when the television goes off and we are not impacted by this migration it makes it easy to dismiss as if this is happening somewhere other than the United States.   This class is a follow up to EmpowerU's visit to the Southern Border on June 26, 2023.  (See Leigh Ann, George, Betty and Dan).
Othal will tell you that what is going on in Texas is coming to your town. This is your opportunity to hear directly from someone who is living this nightmare and be able to ask questions as to what exactly is coming.  Othal will tell you "This is not America".   Joining us for tonight's class will be our friends from American's for Prosperity that helped make the trip to the border and Othal's visit here possible.

Speaker Bio: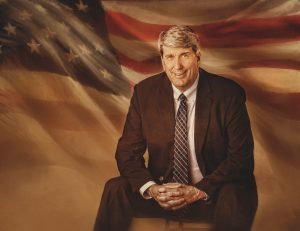 Businessman and elected official, Othal E Brand, Jr. has lived in McAllen, in the Rio Grande Valley of south Texas for over 68 years.  He graduated from Texas Christian University in 1976, and worked for the family business, Griffin & Brand and Trophy International for over 30 years.  The companies were the largest grower and shipper of fruits and vegetables in the state of Texas and the largest grower of onions in the world during that time. His family had farming operations on property directly on the Rio Grande River, as well as in nine states in the United States, and in the countries of Mexico, Honduras, Guatemala, and El Salvador.
Mr. Brand presently runs O.E. Investments, a communications company located in the Rio Grande Valley and San Antonio, Texas since 1982. He has also served in public office for 20 years, as an elected official for Hidalgo County Water Improvement District No. 3.  He has served as President and General Manager for 18 years and still serves today.  The District's Headquarters is in McAllen, Texas, and its main facilities, including pump station, are located on the embankment of the Rio Grande River in Hidalgo, Texas.
Mr. Brand also serves as a board member of Valley Baptist Mission/Education Center in Harlingen, Texas.  He has served on the board of trustees for 22 years of which 18 of those years as chairman.  He has been a charter family member of Calvary Baptist Church in McAllen, Texas for 67 years.