This class has been postponed**
EmpowerU Studio at Frame USA
225 Northland Blvd
Cincinnati, Ohio 45246

Tuesday, February 28, 2023

This class has been postponed due to a health problem with the Speaker.  The speaker is committed to teaching this class and we will try to reschedule it in early May or June.   If you want to be put on a list to contact you when the class is rescheduled please sign up with the link at the bottom of this class.
Love is overwhelming.   After a loved one's death, a divorce, an injury or disease, or another major life change, recovery often seems daunting, if not impossible.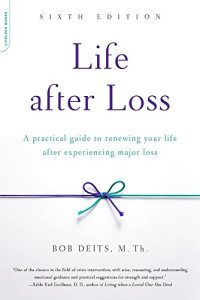 Life After Loss is the go-to resource book for anyone who has suffered a major loss.   With great compassion and insight, Bob Deits provides essential wisdom and practical exercises for navigating the uncertain terrain of grief and recovery.  (Bob is shown below with his wife Nancy Meise).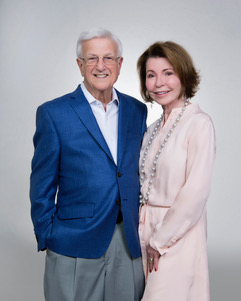 Now in its 6th edition this guide is fully updated with advice on catastrophic losses, and guidance on using technology to maintain support networks.   After a destabilizing change, Life after Loss helps you to find positive ways to put together a life that is necessarily different, but meaningful.
Tonight is your night to hear from the expert about this very important topic and ask your individual questions about a loss you might be dealing with and get direction on how to move forward.
"A roadmap for those in grief."—Lawrence J. Lincoln, M.D.
_________________________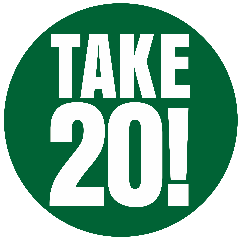 Attorney Rachel Citak joined us in 2021 to discuss Cancel Culture and joins EmpowerU tonight to catch us up-to-date and let us know about her new podcast: Attorney at Law, Advocate at Heart!  Hear from Rachel Citak from 7:10-7:20 PM.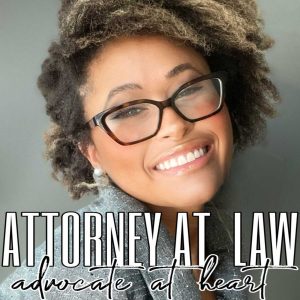 Speaker Bio:
Robert Diets – For more than 40 years Bob has specialized in helping people cope with major loss experiences including death, divorce, relocation, traumatic injury, sexual abuse as children and job loss.
Bob's book, Life After Loss, has become a classic in the field of loss and grief. It is highly respected by professionals and deeply appreciated by those who have experienced a major loss.   Bob is also the co-author of the children's book, When Your Grandma Forgets, with, Maryann Makekau. The book helps children and adults understand more and cope better when a loved one has Alzheimer's Disease.  Dr. Earl Grollman describes the book as, "One of the classics in the field of crisis intervention."
He has been a frequent speaker and Conference Leader on a wide variety of subjects related to the many aspects of loss and grief recovery. He has done training sessions for hospice workers, nurses, Stephen Ministry programs, grief support group leaders, military chaplains and others. He has appeared on nationally syndicated radio and television programs and was the keynote speaker at the World Burn Congress. Bob has been a pastor in the United Methodist Church for 54 years.
Bob was married to June Deits for 64 years before her death in 2016 after a 12 year battle with Alzheimer's. In 2018 he was married to Nancy Anne Meise, a retired RN and Senior Advocate. Nancy is also a widowed person. She helps Bob lead Grief Support groups and works with him at Gold Canyon United Methodist Church in Arizona.
Bob is a graduate of California State College, Los Angeles with a Bachelor's Degree in psychology. He holds a Master of Theology degree from the Claremont California School of Theology in pastoral counseling and psychology. He has three children, ten grandchildren and twenty great grandchildren!
_________________________
EmpowerU guest Rachel R. Citak Ohio-licensed attorney and owner of her own legal practice, RACHEL R. CITAK, ATTORNEY AT LAW LLC. Her firm services clients across Ohio in multiple practice areas. Additionally, her conservative advocacy and public relations work has included appearing on Ohio news stations and testifying at the Ohio Statehouse. In addition to publishing op-ed articles as a member of the Cincinnati Enquirer Board of Contributors, she has also authored op-eds in the Western Journal and Columbus Dispatch—with a feature by Ben Shapiro's Daily Wire. Prior to opening her firm, she specialized in Criminal Law with a focus on prosecution in law school while clerking for the Ohio Attorney General and Hamilton County Prosecutor's Office.
Rachel has extensive experience working in Columbus as both a registered lobbyist and in-house counsel. She currently serves as a board member for Cincinnati Right to Life and Stand With Cops. As passionate firearms enthusiasts, Rachel and her husband Rob are active members of the second amendment community in addition to serving as advisory attorneys for the USCCA network. When she's not servicing her clients, you can find her participating in equestrian sport, hanging out with her German Shepherd and Cavalier Spaniel, or shooting her Glock 42 on their outdoor range at home.