Lean Six Sigma Overview Course
EmpowerU Studio at Frame USA
225 Northland Blvd
Cincinnati, Ohio 45246

Wednesday, October 4, 2017

Learn How Lean Six Sigma Can Drive productivity, efficiency and profitability at every level of your organization! 
This overview class brings exposure to principles, terms and applications of Lean & Six Sigma, discussing the concepts and methodologies of Lean Six Sigma as well as some of the more common tools and applications.
You will learn what Lean Six Sigma is, how it was developed, and the tools it uses to  streamline and improve both manufacturing and service organizations. Learn how Lean Six Sigma fits into an organization's quality programs, how customers are retained, and how costs are driven down using Lean Six Sigma methodologies.
Tasos Georgopoulos, MBA, CSSBB has over 25 years of professional business experience working with organizations in the food, consumer packaged goods (CPG) and medical device industries. He has held management positions in corporate finance, global brand management and product platform development for Fortune 500 companies as well as privately held organizations, including Gibson Greetings, H.J. Heinz, Ossur, Maple Leaf Farms and AdvancePierre Foods. Tasos has over 15 years of consulting experience having worked with over 16 client companies improving effectiveness and profitability.



There is a $10 Fee for EmpowerU Business Classes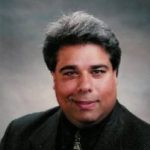 Tasos Georgopoulos