This Class is SOLD-OUT due to location capacity
White Oak Gardens
3579 Blue Rock Rd
Cincinnati, Ohio 45247

Tuesday, March 8, 2022


Class is on-site at White Oak Gardens   Sign up early at Attendance will be limited by space.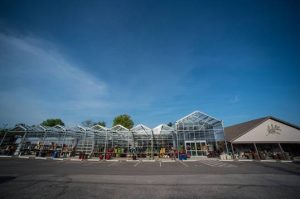 Introducing newer, stand out, easy to grow plants for your landscape.  Join Jeff Webeler, Horticulturist and President of White Oak Gardens, for a discussion of cool plants to add to your landscape gardens and demystify Hydrangeas.  Form larger flowers to better shrub form, from new colors to longer bloom periods, and of course, vigorous, disease-resistant growth. The secret to a great landscape isn't working longer and harder, it's planting the right plants that work better in your gardens.
Speaker's Bio: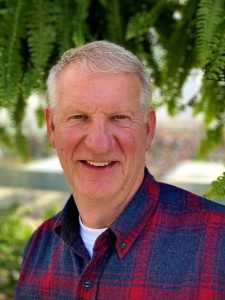 Jeffrey L Webeler, was born and raised in Cincinnati, Oh.  Jeff purchased White Oak Nursery in 1979.  He and his wife, Patty, have two sons, Evan and Andrew, both are involved with the business.   He is a Horticultural Specialist and Graduate of Utah State University.  When Jeff is not golfing, hiking, snow skiing or spending time with his family, he is probably in the yard playing in his landscape.  He is active with trade associations. American Horticultural Association…Past President of Midwest Landscape Network, Served on Board of Directors & Chairman of Retail Committee of Ohio Nursery & Landscape Association and the Cincinnati Flower Growers Association.  Currently serving on the Board of Civic Garden Center of Greater Cincinnati, a non-profit, founded in 1942, whose mission is building community through gardening, education and environmental stewardship.
He is Owner/President of White Oak Garden Center – a full service, year-round retail lawn & garden center selling annual & perennial flowers, trees, shrubs, houseplants, landscape supplies, fertilizers, control products, seasonal holiday plants & décor.  Their Horticultural expertise enhances their customers quality of life.
Jeff is also Owner/President of White Oak Environmentals, Inc. – a landscape design-built contracting business, focusing on the residential market.  Specializing in renovations, new installations, landscape (other than mowing and snow removal), hardscape- paver patios, walks and walls.
In 1975, Jeff graduated from Western Hills High School, Cincinnati, and in 1979 earned his B.S. Degree in Ornamental Horticulture from Utah State University, Logan UT.