Hear from Naomi Wolf speaking at Hillsdale College discussing what was in the Pfizer Documents that were recently unclassified.
EmpowerU Studio at Frame USA
225 Northland Blvd
Cincinnati, Ohio 45246

Wednesday, July 19, 2023


Required Reading:   Heritage Foundation:  How to Fix the FBI–Click Here

Required Reading #2:  Michael Mercier's column US Cost to Ukraine is Unsustainable

To Watch a Complete Recording of This Class–Click Here

Click HERE to watch "Killed For Profit" Video with Dr. David Martin

Click HERE to watch Naomi Wolf Speak at Hillsdale College about "What's in the Pfizer Documents."
Naomi Wolf Shares What is Stated in the Pfizer Documents at Hillsdale College – There's More Going on Than You Think 
Join EmpowerU to watch this shocking video of Naomi Wolf as she delves into and discloses what was written in the Pfizer documents. The modern pharmaceutical industry has in many ways proved itself a great benefit to mankind, making health- and life-saving drugs and vaccines widely available. But its reputation has come under attack in the wake of America's opioid epidemic and the COVID pandemic. This fourth and final CCA of the 2022-23 academic year will consider the rise of Big Pharma, its role in the declining state of American health, and ideas for reform. (Credit to https://freedomlibrary.hillsdale.edu)
The Pfizer documents were published in 2022 after a federal judge in Texas ordered the Food and Drug Administration to make public the data it relied on to license Pfizer's COVID-19 vaccine, accelerating the schedule to get the data published. This makes it around 75 years faster than the FDA said it could take to complete a Freedom of Information Act request. There's an estimate of 450,000 pages about the vaccine. The FDA proposed on publishing 500 pages a month and U.S. District Judge Mark Pittman Pittman ordered to have 55,000 pages published a month so the data would be completely public within around 8 months instead of 75 years. Read more about the FDA accelerate publishing the documents HERE.
This speech was given on March 6, 2023, during a Hillsdale College CCA seminar on "Big Pharma." There seems to be more going on than vaccinating a virus that we are not made aware of.
"If you have to be persuaded, reminded, pressured, lied to, incentivized, forced, bullied, socially shamed, guilt-tripped, threatened, punished and criminalized … If all of this is considered necessary to gain your compliance – you can be absolutely certain that what is being promoted is not in your best interest" – Ian Watson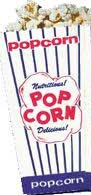 The video is around an hour long so we will have about 20-25 minutes for discussion afterwards. As always, popcorn is provided!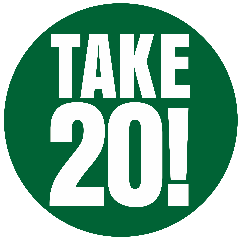 Orlando Sonza will talk about Issue 1. Special interest groups from the coasts are trying to buy an amendment to Ohio's constitution.  Before voting this November, you should know the truth about what this amendment would do to the founding documents of our state, as well as what it would do to your family and your relationship to your children.
Naomi Wolf has written multiple books, has also worked as a journalist and political consultant. Wolf attended Yale University, receiving her Bachelor of Arts in English literature in 1984. Wolf completed her Doctor of Philosophy degree in English literature in 2015 at Oxford.
Naomi is also the CEO of DailyClout, a media company with the mission to empower people by providing information and opinion from all viewpoints and perspectives to help people be well informed and not just get one side of an issue.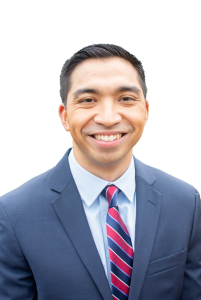 Orlando Sonza- Orlando is proud to be an Ohioan. A second generation Filipino American, Orlando was raised in New Jersey and attended the United States Military Academy at West Point. While there he met his wife, Jessica, a Mexican/Filipino American, fellow Academy classmate, and Cincinnati native.
Orlando graduated top ten in his class at West Point where he majored in political science and minored in systems engineering. Upon graduation, he and Jessica both commissioned as second lieutenants in the U.S. Army. Orlando served on active duty as an Infantry Officer and Finance Officer with the 3rd Infantry Division at Fort Stewart, Georgia. After leaving active duty, Orlando and Jessica moved to Cincinnati to raise a family. While helping to raise their kids, Orlando obtained his master's degree in taxation from the University of Cincinnati and his law degree from Georgetown Law. Orlando is an Ohio CPA with experience working in Big 4 Accounting as a senior tax accountant. While in law school, he was a legal intern at the U.S. Department of Justice, Criminal & Tax Divisions. Orlando currently works at the Hamilton County Prosecutor's Office.
 Orlando and Jessica currently live in Springfield Township with their four children.