Harnessing Ohio Energy
The Farm
239 Anderson Ferry Rd
Cincinnati, Ohio 45238

Monday, April 10, 2017


PLEASE NOTE THE CHANGE IN DATE

****Join us for dinner starting at 5:45****

This evening promises great food, fellowship and an opportunity to hear from our own "home grown great orator" Representative Bill Seitz. In 2016, Columbus Monthly Magazine ranked Bill #1 out of 132 legislators as Ohio's best speech maker, most knowledgeable, and savviest lawmaker.

Representative Seitz, who has championed fiscal responsibility and government efficiency, will share his views on how Ohio energy policy will be crafted and will impact our business and homes.

As the state legislature prepares to review the 2008 law that created current "renewable portfolio" mandates, Seitz, who compared the mandates to Stalinism, will have a seat at the head of the table this year when debate around the future of Ohio electric policy flares up.

Mr. Seitz chairs the House Public Utilities Committee and the Speaker's Energy Task Force, having previously served as Senate Public Utilities Committee Chair and as a member of the Joint Legislative Energy Mandates Study Committee. His interest in these complex issues is simple: "Well, I care about utility rates." "The folks in northwest Ohio, who have a couple operational wind farms say, 'Look at the benefit it's bringing to our counties.' I say, yeah, it's all being paid and subsidized by people in my neck of the woods getting no benefit." Meanwhile, the "Clean Power Plan" promulgated by the Obama USEPA threatens to cause Ohio electricity prices to jump by 39% by 2030 unless the courts or President Trump and Congress step in to dismantle these looming federal mandates.

Mr. Seitz is also a proponent of U.S. shale production. "Why not use resources we have in abundance in the state," Seitz said, "instead of trying to fit a round peg in a square hole to more extensively rely on wind power, when all data suggests it's not practical?"

This year promises to give Seitz's committee plenty of important work, including electric utilities' push to re-regulate the state's power market.

Also, take advantage of the chance to ask Representative Seitz questions about other pressing issues in Ohio. His position as House Majority Caucus Policy Chair affords him a comprehensive view of all that is occurring before the General Assembly.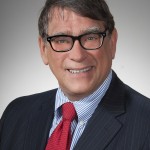 Bill Seitz

To attend this class virtually click here after 6:50 pm the night of the class.