This Class is Cancelled!
Glendale Lyceum Outdoor Pavillion
865 Congress Avenue
Cincinnati, Ohio 45246

Tuesday, May 12, 2020

Rain or Shine Event–We Will Move Inside to the Glendale Lyceum if it Rains!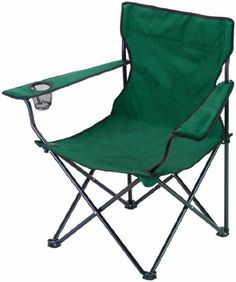 Bring your lawn chair and experience the meaning of our motto, "Educate, Enjoy, Engage."  55KRC radio personality Brian Thomas will serve as the master of ceremonies.   On this special evening we will celebrate the end of EmpowerU's 19th Semester and Empowered Citizen Awards will be handed out.   Will you receive one?  Chris Monzel, a friend of EmpowerU,  and other special guests will also be with us.
EmpowerU will be grilling burgers and hot dogs as well as providing water and soft drinks.  Attendees are asked to bring a side dish or dessert to share at the potluck table.   Adult attendees are welcome to BYOB.   There is no charge for this event, but your donation is gratefully accepted.  We look forward to seeing all our friends at this GREAT annual event.  Master Chef Mike Burnham will be on the grill.
Schedule for the Evening:     Dinner is from 5:45-6:45, Featured Guest Speakers from 6:45-7:45 
Our special guest and headline speaker for this evening will be Butler County Sheriff Richard K. Jones.   One of our core subjects of concentration this semester at EmpowerU has the Government's role in protecting the citizens.   This role seems to be faltering nationwide, but Sheriff Jones, by his actions and words, gets it.    Nationally, the sheriff, known as "Jonesy" to his friends he is most often compared to President Trump.   He has been a controversial, but important voice on topics such as immigration and the overdose reversal drug, naloxone and how to protect our children in schools.   You might also enjoy the letter Sheriff Jones has written to President Trump about the role of the FBI–click here.  Join us for a great night of friendship, camaraderie and good food, and a great message.  Make sure to register for a spot for tonight's class.
Richard K. Jones is currently serving his fourth term of office as Sheriff of Butler County, Ohio. He is a candidate in the March, 2020 primary, seeking to serve the residents of Butler County, Ohio for a fifth term.
After high school graduation, Richard served two years in the United States Army from 1973 to 1975. Richard obtained his Masters' Degree in Corrections from Xavier University. He began his 18 year corrections career at the Lebanon Correctional Institution, Lebanon, Ohio. In December, 1992, he ended his career with the Ohio Department of Rehabilitation and Corrections as Major to become Chief Deputy of the Butler County Sheriff's Office in January, 1993, where he served for 12 years. In November, 2004 he was elected to his first term as Sheriff.
Sheriff Jones co-authored a book in 1991 entitled "Behind Prison Bars" through the American Correctional Association. He graduated from the Executive Development Program through the National Sheriff's Institute, FBI Academy, Quantico, Virginia. He taught classes at Wilmington College and Southern States College. He was a Certified Basic Peace Officer Academy Instructor, Certified Corrections Academy Instructor and Certified Law Enforcement Manager through the Buckeye State Sheriff's Association.
He is a member of the National Association of Chiefs of Police, the Buckeye State Sheriff's Association, and serves on their Legislative Committee; a member of the National Sheriff's Association, and serves on the NSA's Drug Enforcement, Congressional Affairs and Immigration and Border Security Committees.
Sheriff Jones visited the Mexican Border in October of 2007 and May of 2010. He, a state representative and local reporter were given an in-depth, guided tour of the Tucson Sector by Sheriff Larry Dever, Cochise County, Arizona.
He has appeared on many popular national television and radio shows, and has been quoted in many nationwide paper and magazine articles; for his insights and expertise of high profile cases, the recent heroin epidemic, and immigration issues.
The Virtual Part of this Class will not start until 6:45 PM–click here to watch Virtual Session