Is it possible Ohio could find itself in a situation similar to Arizona and the other battleground states in the news?
EmpowerU Studio at Frame USA
225 Northland Blvd
Cincinnati, Ohio 45246

Thursday, March 30, 2023


To Watch a Complete Recording of This Class–Click Here

Required Reading:  China Controls Your Meds –TownHall.com

Click Here to view Powerpoint #1 from Gail

Click HERE to view Powerpoint #2 from Glenn

Are Ohio elections really as 'Secure and Accurate' as Secretary of State Frank LaRose claims? Is it possible Ohio could find itself in a situation similar to Arizona and the other battleground states in the news with serious allegations of fraud that could affect the outcome of an election?

Do our elected government officials really have the best interests of Ohio citizens when they pass Election laws? Glen and Gail have researched Ohio election information at length, along with many other volunteer patriots across Ohio and are pleased to share our findings.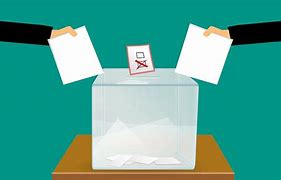 The reality is Ohio elections are neither Secure or Accurate, and YES, Ohio absolutely could find itself in a situation similar to Arizona. It appears many of our elected government officials DO NOT have the best interests of Ohio citizens in mind when passing Election laws. The 'machines' used in Ohio's elections DO connect to the internet. There ARE phantom votes and dead people voting in Ohio.
It IS possible for illegal aliens to register AND vote in Ohio elections even with the passage of HR458 an 'Election Integrity' bill signed into law by Gov. Dewine in January 2023. More information regarding Election Integrity in Ohio can be found on the website ohio4truth.com.  
Join us as we share the uncomfortable TRUTHS of Ohio Elections and learn how ordinary citizens can make a difference in the future of elections in Ohio.
Speaker Bios: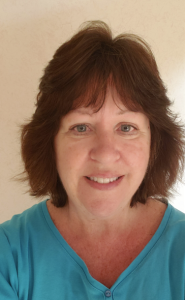 Gail Niederlehner- Gail has lived in the greater Cincinnati area her entire life, began her career in IT, then transitioned into many roles as she and her husband started and operated a small business for over 30 years. Following the 2020 election, Gail knew something was wrong with elections in our country and began researching. She discovered Ohio elections have not been secure and accurate for a long time and it is very possible recent events in Arizona elections could also happen in Ohio. She is volunteering alongside many other patriots across Ohio to inform and educate We The People of our corrupt elections and to bring much needed common sense reforms to Ohio's election processes. She is instrumental in developing the website ohio4truth.com which provides a wealth of information regarding Election Integrity to the people that they might not otherwise see or hear on mainstream media.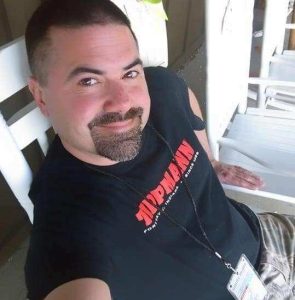 Glenn Mehltretter is a Butler county resident since 1994 after graduating from ORU with a Film and TV production degree. His family owns a consulting company where he helps companies place the correct people into management roles based on the requisite organization structure. Glenn was a professional flatland freestyle bike rider in his youth and uses that balance learned to achieve skills in many industries.  He flips houses (on house #7 now) sells commercial printing, owns a hand bindery business, and a production company for video and photography. He writes for magazines and corporations as well as does photography in extreme sports like paintball and BMX freestyle. He also runs multiple YouTube channels with multiple millions of views for his content. He started the "Trails of Doom" brand and has studied algorithms for years. When covid hit he had free time which was rare as he is typically so busy. So, he dug into the election integrity situation and what he discovered shocked him. After reading the forensic reports for the Tina Peter's hard drives in Colorado as well as reading hundreds of affidavits from election officials all over the country. He also read the Maras affidavit which showed there were only 2 companies certified to approve the voting machines, but they lost their accreditation… He has put on the record all of this proof of election issues to the Butler County Board of Elections. As well as given, it all to the Butler County Sheriff. Education of the public is key so he has been vocal publicly as well as online and has proof of government officials shadow banning his comments about the election issues on Facebook.