Latest Cyber Security Threats
EmpowerU Studio at Frame USA
225 Northland Blvd
Cincinnati, Ohio 45246

Thursday, October 19, 2017

To View a Complete Recording of this Class Click Here
It's hard to miss the headlines about the increasing frequency and severity of Cybercrime and it seems that no organization or individual is safe. In this seminar, we'll bring you up to speed on the latest cyber security threats and what you can do to mitigate your risk, including:
Physical Security,  Personally Identifiable Information (PII),  Email / Phishing, Malware, Updates / Patches, Social Media, Mobile Security, Website Security, Data Security / PCI, and Cloud / loT
Dave Hatter has 25 years of software development, business analysis, project management and consulting experience delivering custom software solutions for business.  He has earned numerous industry certifications, and a BS in Information Systems from NKU.  Dave is especially good at bridging the gap between business and technology earning nearly 60 testimonial letters from former clients.  Additionally, he has written or contributed to 12 books and has written more than 100 technology related articles for various publications including the Cincinnati Business Courier, the Boston Business Journal and the Kentucky Post.
Dave is a regular contributor on WXIX (Fox19) as the station's tech expert, and he can be heard every Friday morning at 6:30 AM on 55KRC's "Tech Friday" Segment with host Brian Thomas.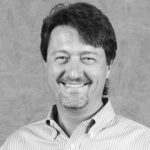 Dave