Nearly one in five Americans lives with a mental health condition.
EmpowerU Studio at Frame USA
225 Northland Blvd
Cincinnati, Ohio 45246

Tuesday, April 25, 2023


To Watch a Complete Recording of this Class–Click Here

Required Reading: Gov. Ivey Replaces Alabama Education Director Over 'Woke' Training Book

Mental Health is an incredibility important part of our overall health.  Only until more recently, mental illnesses and mental health disorders were taboo topics.  People were uncomfortable talking about these subjects or their mental health struggles.  As a result, rumors and misunderstandings about mental illnesses ran wild.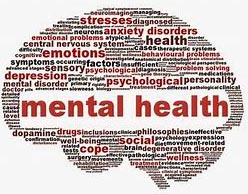 The media has played no helping hand with exaggerated stories and extreme cases being showcased regularly.  Although there has been progress, there are still several misconceptions about mental disorders that many people still believe.
________________________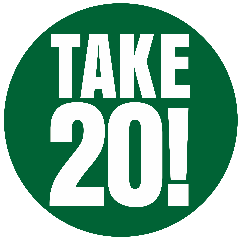 When it comes to gambling, everyone knows about Las Vegas and most know about Northern Kentucky.  But did you know about an extremely popular supper club located in Branch Hill/Loveland Ohio that preceded both?  This is the story of the Arrowhead Inn. While it was only in operation for a few years, it had a major impact on the characters who eventually built Las Vegas into the mecca of gambling in America.  The Arrowhead Inn is now mostly forgotten, even by the people of Loveland.  However, you can still find remnants of the old Inn where the Arrowhead Apartments now reside.  
______________________
Speaker Bio: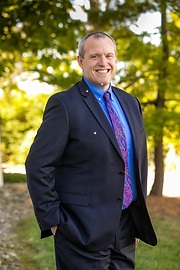 Richard Rutz is a psychiatric nurse practitioner who has worked in mental health for 25+ years.  His career has taken him around the country working in a variety of rural and urban settings. His experiences have included working as a nurse, hospital administrator and nurse practitioner in hospital, residential, and outpatient care settings for all ages and a variety of diagnoses.  He currently works as a nurse practitioner at NeuroPsych Center of Greater Cincinnati helping coordinate care for individuals and families with a holistic and collaborative approach with other providers. 
Rich's current focus is, but not limited to anxiety, depression, mood disorders, eating disorders and trauma.  For the last 10 years, Rich has been precepting medical, nurse practitioner and physician assistant students for their psychiatric rotations.  
Rich obtained his undergraduate nursing degree from Purdue University and his Master's in Nursing from University of Kentucky.  He also holds a Bachelor of Science from Ball State University.   He is an active member of American Association of Nurse Practitioners (AANP) and American Psychiatric Nurses Association (APNA), having been previous North Carolina APNA Chapter President.
_______________________________________________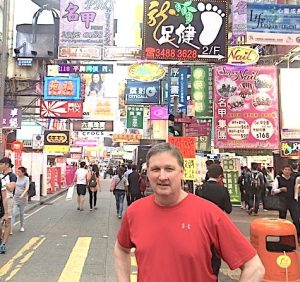 Dan Peterson began his career at Procter & Gamble in sales retiring after 34 years in various executive capacities in both domestic and global roles.  After retirement, he began his 2nd career, leading sales development and training for a handful of large, major companies. Dan finds passion in helping people improve their business skills.  Additionally, he teaches sales classes as an adjunct professor at the University of Cincinnati as well as help coach the varsity sales team.
Dan is heavily involved in Loveland.  He serves on the Historic Preservation and Planning Committee, is on the board of the Loveland Legacy Foundation, manages social media and performs historic story telling for the Loveland Historic Museum.  He is married to Suzanne and recently celebrated their 40th anniversary.  They have two children (Lauren and Steven) and one grandchild (Audrey).  Dan loves to play tennis as a member of Harpers Tennis Club.  Both Dan and Sue enjoy traveling and have visited all 50 states and 55 countries.  He has an undergraduate degree in Marketing and an MBA from Christian Brothers University in Memphis Tennessee.