Free speech, is it about to become history? Who's censoring our speech? If you value free speech be sure and attend this class.
EmpowerU Studio at Frame USA
225 Northland Blvd
Cincinnati, Ohio 45246

Thursday, March 2, 2023


To Watch a Complete Recording of This Class–Click Here

Required Reading:  Biden's New Industrial Social Policy

We recently learned the U. S. Government has been censoring our speech; for example, the Twitter files revealed the FBI has been directing the news media and social media platforms to censor particular facts, narratives, and people.  The government also has been intimidating us into self-censorship; for example, the DOJ has threatened to unjustly prosecute parents over their speech during school board meetings.
And the government has been trying to distort our concept of free speech; since the DHS's Disinformation Governance Board was shuttered, we've received a torrent of propaganda designed to normalize the idea of restricting hate speech, hurtful speech, and disinformation. Taken together, these actions seem designed to prepare the public to accept laws that restrict our speech. Could this be why European Commission VP Vera Jourova claimed during a January 2023, Davos panel that America soon will pass laws criminalizing hate speech? 
In this talk Mr. Mercier will cover the following: he'll walk through the evidence that our free speech rights are under severe assault by our government; he'll illustrate how a surprising number of Americans are passively accepting this notion of restricted speech; he'll explain how this acceptance increases the risk of speech-restricting laws being passed; and he'll make the case for why we must take individual responsibility for combating this assault, including educating others about the history, rationale, and need for absolute free speech.
_________________________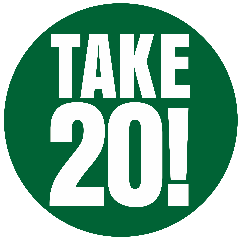 The Four Pillars of Ohio's Business First Caucus
George Lang will be joining us from 7:10-7:30 PM.
In 2018, Senator Lang and several of his Senate and House colleagues created the Business First Caucus to help small businesses in Ohio thrive and become more successful. Since then, the Business First Caucus has grown to be the largest bi-partisan, bicameral legislative Caucus with a vast network of supporters including entrepreneurs and also public and private organizations throughout the state.  Senator Lang will introduce the four pillars of Ohio's Business First Caucus.
Tax Reform– We believe the key to a strong and prosperous economy is continuing to fight for lower tax rates and returning tax dollars to the Ohioans who earned them.
Regulatory Reform– One of our primary goals is to remove unnecessary restrictions on hardworking Ohioans, free small businesses from unneeded regulations, and make Ohio more attractive for both workers and businesses.
Smaller Government– Our focus is on reducing the interface government has in the daily life of workers and businesses and believe that government should only step in when it is necessary to ensure fair play.
Workforce Development– We believe that incentivizing workplace development, providing pathways for advancement and educating our future workers is necessary for facing the challenges of tomorrows economy.
"We believe supporting businesses should be at the forefront of policymaking. Small businesses are the backbone of our economy, which is why we put businesses first"- Senator George Lang
Speaker's Bios: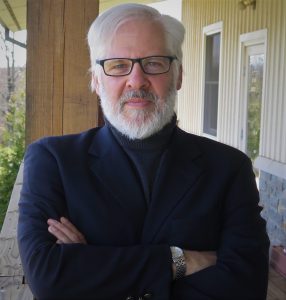 Michael Mercier is President of Screen Education, which provides research, training and consulting on the impact of information technology on human well-being. His research has examined the social, emotional, cognitive, and physical consequences of digital addiction, as well as its impact on academic performance and workplace productivity and safety. He has spoken to schools, corporate audiences, colleges and summer camps, as well as at numerous conferences. Mr. Mercier has presented his research to members of Congress, and to the legislative aids to numerous Senators. He holds a BA in Psychology from Vassar College, an MBA in Marketing from the University of Michigan, and an MS in MIS from the University of Cincinnati.
_________________________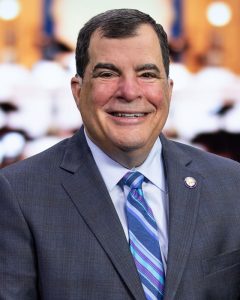 Senator George Lang is currently serving his first term in the Ohio Senate representing the people of the 4th Senate District, which covers the majority of Butler County. He previously served two terms in the Ohio House of Representatives.
Senator Lang graduated from Southeast Missouri State University in 1985 with a major in Communications and a double minor in Marketing and Speech. Since moving to West Chester in 1990, he has been an active member of the community, including more than two decades in public service. After serving seven years on the West Chester Board of Zoning Appeals, he ran for and won the election for township trustee in 2003, where he served until being appointed to the House.
Following eight years spent in various sales and managerial positions at Procter & Gamble, Senator Lang left to start his own business in the financial services industry and has started numerous businesses since. Today, more than 100 people are employed by businesses he helped to create. 
Lang and his high school sweetheart, Debbie, have been married for 36 years. They have two daughters, Amy and Alicia, and live in West Chester.
135th General Assembly Committee Assignments: 
– Small Business and Economic Opportunity Committee (Chair) 
– Finance Committee
 – Government Oversight and Reform Committee
– Insurance Committee