Learn about Climate and CO2, learn what your government has in store for you.
EmpowerU Studio at Frame USA
225 Northland Blvd
Cincinnati, Ohio 45246

Thursday, October 19, 2023

What Global Warming Is, What it is Not, and Why it May Ruin Our Economy
You may not know what ESG stands for, and you may have never heard of the UNEP or the IPCC, but they have big plans for you. Their schemes have been in the works since the late 1980s. Virtually a religion now, they and their partners have commitments from most major governments, huge corporations, and many nonprofits to eliminate the use of fossil fuels by the year 2050 and to make substantial progress towards that utopian goal by 2030, less than seven years from now. But the scientific and technical realities are that this goal is almost certainly unattainable. Yet the zealots march on. Some of them have headquarters right in the Queen City.
This class will take you on a whirlwind tour of the science (and the propaganda) behind the powerful drive to fight global warming. You will learn how climate and CO2 – which results from the burning of fossil fuels – have varied over the years – from prehistoric times up to today. You will arm yourselves with provable facts, learn about the many unknowns, and protect yourself from the propaganda masquerading as science that is seemingly everywhere today.
The dangers of this religion are quite real. Imagine a world without gasoline to operate your car, natural gas to heat your home in the winter or electricity to cool it in the summer, fossil fuel refining products that fertilize the crops that you eat, make the clothing that you wear and the ubiquitous plastic products that permeate every aspect of our lives. Do you want to wear wool, flannel, linen, and cotton all the time? And what would breakfast be like without bacon frying on the stove, or a cookout without a juicy steak or hamburger sizzling on a propane-fired grill?
Speaker Bio: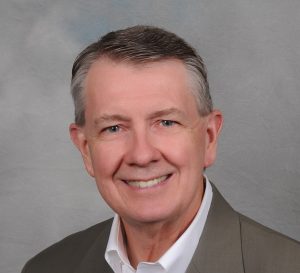 Tom Hagedorn- Tom earned a B.S. in Physical Geography (cum laude) in 1970 from UC. At UC and in graduate school he had 3 years' experience helping conduct funded, cutting-edge research in air pollution, including co-authoring two papers in peer-reviewed journals and a paper presented at the Air Pollution Control Association's annual meeting (1970). His primary professor for advanced coursework and his employer in the research projects was one of the world leaders in his field. He earned most of his credits in science and math, with a lot of classes devoted to climatology. He left the world of science for business, but in the past year he has read 14 books on climate change, totaling many thousands of pages, and has also studied reports of the UN and the World Economic Forum urging radical actions to address warming.
Tom has been providing investment advice to individuals for four decades and he still maintains a small practice. In the past, he has presented talks to EmpowerU on western socialism, the socialist influence on American Education, and ESG. When Tom is not involved in this research and teaching, he is involved in various political, charitable, and community activities.