Cold War 2.0: The Renewed Rise of the "Middle Kingdom" and a Grand Strategic Failure of U.S. Policy. Is the U.S. and China in a new "Cold War"?
EmpowerU Studio at Frame USA
225 Northland Blvd
Cincinnati, Ohio 45246

Thursday, March 9, 2023


To Watch a Complete Recording of this Class–Click Here

Required Reading #2:   How Fauci Lied

Required Reading:  Ex-CDC Chief Says Fauci 'Sidelined' Anyone Who Dared Question Him On COVID

Greg Lawson's presentation tonight will describe the history of contemporary U.S.-China tensions as well as outline considerations for future strategy to deal with the challenges posed by these tensions.  After over a century of falling behind the Western world after centuries of being the dominant power in Asia, China is now poised to reclaim its global position as the "Middle Kingdom," a central power in the world unto which other nations are expected to pay appropriate respect.
This rise to a near peer status with the United States was greatly facilitated by the United States as unwise economic considerations took over from what were initially cold, strategic calculations that drove the Nixon opening to China over half a century ago.  Now, in the wake of a "reserve Opium War" where illegal fentanyl largely originating in China floods the United States, the massive loss of billions in intellectual property rights, the lies about the initial spread of COVID-19, as well other major geopolitical issues, the U.S. and China seemed locked into a new Cold War that risks going hot over things like the status of Taiwan. Further, a technological competition is underway the likes of which have not been seen in a generation. 
Together all of these factors make the issue of China one of the most significant global security challenges the U.S. has ever confronted since its own rise to global power status."
_________________________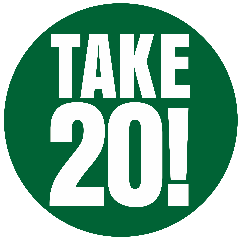 Remember early television? Karen Cartier will present points from the life and ministry of Fred Rogers. He taught children using "Mr. Rogers Neighborhood" how to cope with their own feelings in an honest, straightforward way, always truthful.  He spoke to a child's level of understanding how to distinguish fact from fiction and to know that feelings are mentionable and manageable. We all can take a page from his life's ministry.   Karen will join us from 7:10-7:30 PM.
Speaker's Bios: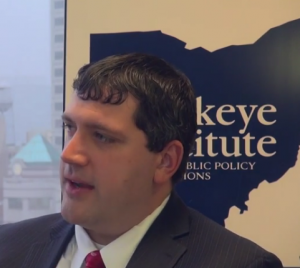 Greg R. Lawson is a Research Fellow at The Buckeye Institute.  In this role, Lawson works with all members of the Buckeye research team with a particular focus on local government and education issues. He is also Buckeye's main liaison to the statehouse where he educates policymakers in both the legislative and executive branches on free-market solutions to Ohio's challenges.
Prior to his position at Buckeye, Lawson served in the Ohio General Assembly as a Legislative Service Commission Fellow. He then went on to several government affairs roles focusing on numerous public policy topics, including Medicaid, school choice, transportation funding, and Ohio's Building Code. He also has a background in PAC fundraising, grassroots organizing, and communications and served for five years on the boards of two Columbus-based charter schools.
_________________________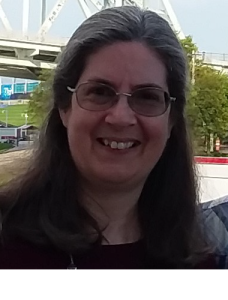 Karen Cartier: Karen is an avid reader, writer, learner, wife, and mother of two.  She has worked in IT as a technical writer for over 30 years and is currently working full-time in IT.  Outside of her paying job, she serves as an officer in Toastmasters International as well as a volunteer Community Educator for the Alzheimer's Association.