EmpowerU Studio at Frame USA
225 Northland Blvd
Cincinnati, Ohio 45246

Thursday, September 27, 2018


It was an unbelievable crime – hideous, unexpected, baffling.  A crime destined to become the most notorious and obsessive cold case in Cincinnati history.

On that long ago day in September 1966, we were horrified by the blaring Bricca murder headlines.  Jerry, his pretty wife Linda, and their young daughter Debbie were found stabbed to death in their home in the city's neighborhood. Striking between the 4th and 5th slayings of the Cincinnati Strangler, the Bricca killer plunged a city already on edge into an abyss.

Opening up any cold case is daunting.  Evidence is lost, buried, or forgotten.  Contradiction and hearsay muddy the waters.  The truth is elusive, shrouded, or shameful.

Enter Cincinnati crime writer JT Townsend.  The author of Queen City Gothic was given unprecedented access to the Bricca case file, and gathered information that never saw the light of print – evidence that might illuminate rumors that police "screwed up the crime scene" or "covered up for the suspect."

With his new book Summer's Almost Gone, JT Townsend will exhume this half century old murder mystery and discard all improbable theories until we arrive at the probable truth.  And for those of us who preserved this slaughtered family in our memory, it will never be too late to learn that truth.

There looms one huge, lasting question?  Who killed the Bricca family?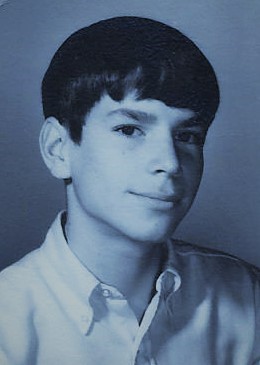 J. T. Townsend is a freelance writer, armchair detective, and lifelong resident of Cincinnati. He is the author of the 2009 regional true crime best seller Queen City Gothic, and 2014's Queen City Notorious. His work has appeared in the Cincinnati Enquirer, Cincinnati Magazine, Word Magazine, Crime Traveler and Clews. He has presented over 300 programs in the Cincinnati area as part of his True Crime Lecture Series, including Jack the Ripper, Lizzie Borden, the Lindbergh Kidnapping and the Lincoln Assassination.  
Visit his website at www.jttownsend.com  Like his Facebook page:  www.facebook.com/TrueCrimeDetective/