Beverly Hills Supper Club Fire / Mike Gibbons Event
EmpowerU Studio at Frame USA
225 Northland Blvd
Cincinnati, Ohio 45246

Tuesday, April 24, 2018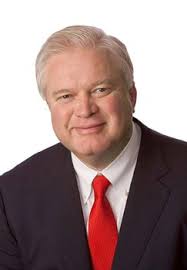 To view a complete recording of this class click here
Republican Senate Candidate Mike Gibbons added to EmpowerU Event.  Cleveland native Mike Gibbons will address EmpowerU from 7:00-7:20 PM and give you information on his candidacy.  Gibbons will run in the May 8 primary against candidate Jim Renacci.  Come meet Mike before the Beverly Hills Supper Club program and ask him questions.
On May 28, 1977, the Beverly Hills Supper Club with its fabled chandeliers, gold flocked white wallpaper, acres of plush red carpets, a sweeping spiral staircase with ornate golden railings and the opulent Cabaret Room that was featuring John Davidson that evening, was the "Showplace of the Nation."  Forty one years ago a fire swept through this beautiful building on the hill like an unstoppable freight train.  There were 2500 people in the club that evening, 165 and two unborn babies would lose their lives that night.  The once famous club was now in smoldering ruins with the dead and dying lying on the hillside, some not to be found until the fourth day, inside not able to escape.  Tragedy had struck Northern Kentucky and was felt throughout the Tri State.  What caused this beautiful place once billed as "Las Vegas on the Ohio River" to suddenly go up in flames and leave the area devastated.  Was it faulty wiring?  Was it arson?  Was the mob involved?  You'll hear firsthand from a survivor the nightmare of that evening, and the theories surrounding the cause.  Some call it a conspiracy to cover up the most deadly crime in Kentucky history, but is it a conspiracy?  Many in the Tri-State today remember the fire as if it were yesterday, many knew people that were there and survived, and many survivors are stuck in the past.  Wayne Dammert has a compelling story and evidence of the happenings leading up to that eventful tragic evening when the final curtain fell on the Beverly Hills Supper Club.
Speaker Bio:
Seventeen year old Wayne Dammert entered the Navy in 1954, returning home in 1957.  Unable to find work he became a dealer at the Southgate, Ky. Club when it was an illegal mob casino.  He worked there until 1961, when reformers cleaned up Northern Kentucky and shut it down.  In 1965, he went to work with AM Harris as a Design Draftsman where he was working when the club re-opened in 1971 as Cincinnati's classiest nightspot.  Wayne returned to the club to work part-time while still working at AM Harris.  He met his former Rockette wife, Betty, there.  As captain (maître d'), he collected autographs and pictures from many Hollywood comedians, singers, dancers, etc.  He was at the Beverly Hills Supper Club the Saturday night of Memorial Day weekend, 1977, when he saw a fire "roar through like a freight train" killing 165 guests.  He led more than 100 to safety through cave-dark, smoke-clotted hallways on the second floor, and he prayed over dozens of the dead and dying.  Before finding his way out Wayne was trapped on the second floor, he still remembers a vision that flashed before him in that dark hallway choked with smoke and frantic people, a sudden bright picture of his wife and children in a meadow.  It only lasted a second, but he felt it was God telling him to get out of there.
Wayne retired at the age of 48 giving him time to spend with his wife and family.  He and his wife Betty have done extensive traveling, babysit for their grandchildren and live life as fully as possible.  Today there is a monument on the site erected by Wayne.  He still goes back to the site of the fire often to ensure the grounds are being taken care of, and remember those who lost their lives and being thankful that he survived and was able to help others.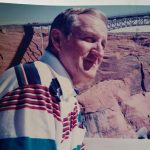 Wayne Dammert