Bernie Moreno is conservative, an outsider, and not a politician.
EmpowerU Studio at Frame USA
225 Northland Blvd
Cincinnati, Ohio 45246

Thursday, November 16, 2023

Hear from Bernie Moreno!
Bernie Moreno built one of the largest dealership groups in America from scratch, right here in Ohio. Now, he's ready to go to Washington and fight. Bernie's plan to create a growing middle class, and ensure the American Drean is accessible to anyone, regardless of their background.   Bernie has lived the American Dream with his wife of 32 years, Bridget, by his side. Together they have four children and one grandchild.  He believes in hard work, risk taking and helping the community. That's the American Dream and that's been Bernie Moreno's life that he hopes to take to Washington D.C. as a Senator.
Bernie's plan is to empower parents to make education choices, secure America's borders and destroy the Mexican Drug Cartels, restore the integrity of our elections, massively and reduce anti-growth regulations.  Bernie has also pledged to cut government spending, end inflation, counter the threat of Communist China, hold Big Tech accountable, break up big media, protect moms, protect families, protect life, ensure safe communities, restore American energy independence, allow free markets to work, term limits for members of Congress, restore American manufacturing, and defend our Constitutional rights, especially the Second Amendment.
The Moreno campaign offers a plan that promises much to the Citizens of Ohio.    Tonight, you will get to meet Bernie Moreno and ask him important questions.
Speaker Bio: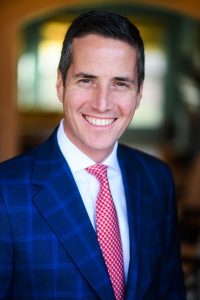 Bernie Moreno is proof that the American Dream exists. He's lived it. He came to America, legally, from South America.  He began his career as an intern at General Motors in 1987. Less than 20 years later, Bernie was offered the opportunity to purchase the most underperforming Mercedes-Benz dealership in the country. Bernie sold everything he owned, borrowed the college tuition for his nieces & nephews from his sister, and his mother mortgaged her house. 
Bernie purchased that dealership and in the first year, turned it around. Over 10 years, the Bernie Moreno Companies expanded to 15 buildings, 30 brands, four states, and hired nearly one thousand Ohioans. Then, Bernie Moreno sold most of his car dealerships in 2019. That year, he launched a technology start-up called Ownum, with the mission to digitize paper processes like car titles, in turn improving government efficiency.