Trains and train displays, something all ages male and female enjoy. You will learn things in this class about trains that you never knew.
EmpowerU Studio at Frame USA
225 Northland Blvd
Cincinnati, Ohio 45246

Thursday, November 30, 2023

All Aboard the EmpowerU Train! – Come and Learn Something New About Trains!
Mark Fenbers has been fascinated by trains since he was 4!!…model trains, "backyard trains" (similar to the train at the Cincinnati Zoo), and the Cincinnati Dinner Train. His talk will weave the personal story of his life-long love affair with trains into a fascinating talk about trains, which have been both a life-long hobby and a business for him. He will talk about the intriguing worlds of model trains, backyard trains (mini railroads), and even the Cincinnati Dinner Train.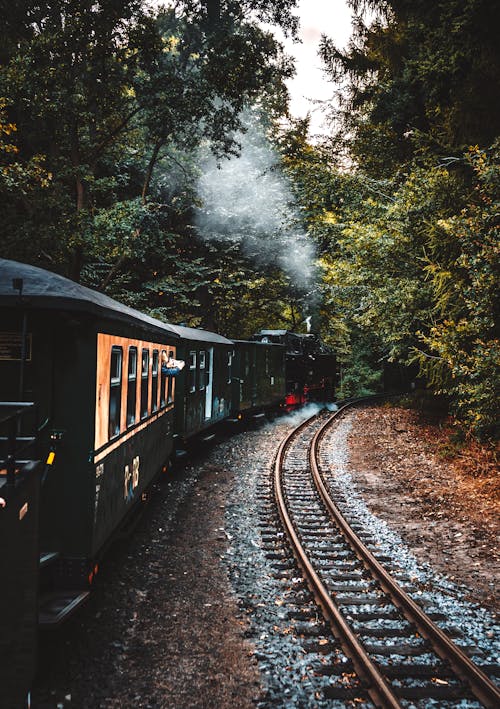 Mark built his first model train layout at 12. By 25 he had his own apartment, which included a layout in the living room. By 35 he had a layout in the basement of the home where he and his wife raised 5 boys. Over the next two decades he started selling model train sets online and joined three different model train clubs. He has been working part-time for the Cincinnati Dinner Train as a conductor, which he will also describe. And this passion all began for him as a 4-year-old watching trains operate at a small railyard at Glenway and Boudinot on the west side.    Do you have an interest in trains for yourself, a child, a grandchild.   Join us tonight and find out how to get "on-board!"
Speaker Bio: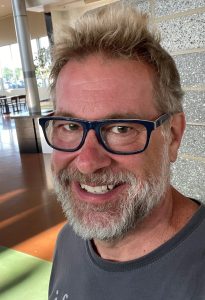 Mark Fenbers never pursued his boyhood dream of becoming a train engineer. He was "derailed" by the sight of the devasting tornados that hit his beloved west side in 1974 and instead decided upon a career in Meteorology. He spent several years at WLW-TV and then moved on to the National Weather Service (NWS). A few years ago, after a 40-year career, he retired as a Senior Meteorologist with the NWS at Wilmington only to start a new career.
Mark now operates "Love on Rails", where he custom designs and builds 1/8 scale mini railroads for backyards in the tri-state. Believe it or not, they can easily fit into the back yard of a ½ acre lot and can cost as little as $7,500 (or up to $35,000 or so with all the "bells and whistles" – pun intended). He has spoken about trains to a couple groups, including the National Model Railroad Association (NMRA). He also develops and sells circuit boards for model trains. It's impossible to predict what project this former Meteorologist will take on next!