EmpowerU is pleased to partner with the Springdale Police Department to bring this class to the public.
EmpowerU Studio at Frame USA
225 Northland Blvd
Cincinnati, Ohio 45246

Wednesday, June 14, 2023


Required Reading:   Clinton's Sock Drawer and Trump's Boxes

Click HERE to view the complete recording of the class

Officer Keenan Riordan will be giving an Active Shooter Presentation based on the Run, Hide, Fight model.  The presentation will discuss ways to prevent, what to do, and an empowering mindset if such an event should occur in your presence.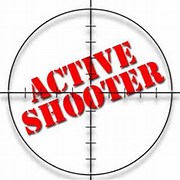 Active shooter is an individual actively engaged in killing or attempting to kill people in a confined and populated area; in most cases, active shooters use firearm(s) and there is no pattern or method to their selection of victims. Most of these cases have occurred in locations where the shooter has been undeterred and unobstructed from carrying out their attack. The incident locations have often been described as soft targets with limited active security measures or armed personnel to provide protection for members of the public. In most instances, shooters have either taken their own lives, been shot by police, or surrendered when forced with a confrontation by law enforcement.
Everyone can help prevent and prepare for potential active shooter situations. This course provides guidance to individuals, so that they can prepare to respond to an active shooter situation.
This Class will NOT be recorded for playback, so please register!
Speaker Bio:
Officer Keenan Riordan is a 25-year veteran of the Springdale Police Department.  He is a firearms instructor and spent 14 years as a member of a multi-jurisdictional SWAT team in Hamilton County.  After working for years as a patrol officer and detective, Keenan now serves as the Community Service Officer in Springdale.