Cleveland Abbe, a world leader in Meteorology and how the first weather forecasts were developed, and much more.
EmpowerU Studio at Frame USA
225 Northland Blvd
Cincinnati, Ohio 45246

Thursday, October 5, 2023

Learn About the Early Days of Modern Meteorology
The talk describes Cleveland Abbe's legacy and how he became a world leader in the transition to modern Meteorology.   The story will start with Abbe's early years, and the challenges of his academic development, and how he became the second Director of the Cincinnati Observatory. (Cleveland Abbe shown in picture below).

Starting in Cincinnati with the first daily weather forecast published in the US in 1869, he soon left for Washington, where he acted as Chief Scientist at what would become the National Weather Service.  In a remarkable career that spanned 46 years, he mentored generations of scientists responsible for modern meteorology.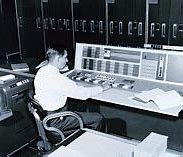 The presentation will also focus on his work in Cincinnati, including how the first weather forecasts were developed, the agreement with the city to provide accurate time, charting the Observatory's move to Mount Lookout and his contributions towards the development and implementation of international time zones.  Brian Crosby, your instructor will speak about Cleveland Abbe from 7:30-8:30 PM.
______________________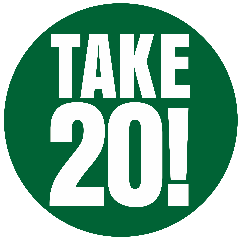 In November, Ohioans will decide whether to enshrine extreme anti-parent abortion measures into the Ohio Constitution. Rachel Citak, attorney and President of Cincinnati Right to Life, will join us to discuss the constitutional issues related to how this amendment will exclude parents, shield abusers, exploit victims of human trafficking, destroy health safety protections for women, and allow abortion through all 9 months.    Rachel will speak to EmpowerU from 7:10-7:30 PM.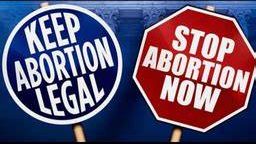 _________________________
Speaker Bios: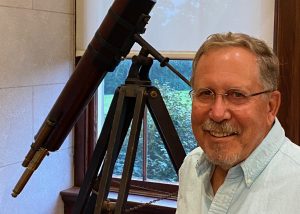 Brian Crosby has had a 40-year business career directing sales, customer service and organizational effectiveness in 3 separate industries – Chemical, Telecommunications and Grocery.
He developed his talents for observing, relating, and progressing while growing up; the family moved multiple times across the country. New physical and social environments required sharp assessment of how to relate and succeed.  Combined with a very strong sense of curiosity, he became very comfortable with change and adaptation while guided by strong grounding principles.
That ongoing curiosity for how things worked and making headway translated into a career. Driving to root cause and solution development led him first to success leading business sales, sales training, and Customer Service operations in the Chemical Industry and then to corporate business process analytics & organizational design at Cincinnati Bell. Later work featured Executive liaison in retail methodology and facilities optimization at the Kroger Company, retiring in 2017.
He holds a BS in Biology/Chemistry and Master Black Belt Certification in Lean/Six Sigma, a quality philosophy and management tool for delivering products and services that perform at high standards. The methodology focuses on reduction of variability and the elimination of waste, leading to increased efficiency and returns on investment.
Brian is a past member of Xavier University's Williams School of Business Executive Advisory Board. Currently a volunteer at the Cincinnati Observatory, his projects combine his lifelong interests in the history of science and astronomy.
Brian's very active retirement hobbies include travel, reading, photography and sailing with grandchildren. He and Sue reside in Montgomery, Ohio and are very proud of their 4 children that have all flown away to build nests of their own!
_________________________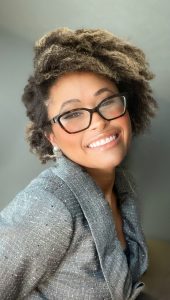 Rachel Citak- is an attorney and experienced black pro-life advocate. She has appeared as a guest on local and national news, including One America News Network (OANN) Live TV. In addition to serving as a frequent guest on 700WLW and 55KRC, she has authored multiple pro-life Op-Eds published and featured in the Daily Wire, Western Journal, and USA Today network publications— the Columbus Dispatch and the Cincinnati Enquirer. She serves as President of Right to Life of Greater Cincinnati in addition to serving on the Editorial Board for the Cincinnati Enquirer.  She now owns and operates her own law firm RACHEL R. CITAK, ATTORNEY AT LAW LLC.